4 hr 43 min ago

From CNN's Chris Liakos in Helsinki
Russia will suspend power exports to Finland starting Saturday due to problems in receiving payments, Finland's transmission system operator Fingrid said in a statement on Friday.
"RAO Nordic Oy, a subsidiary of the Russian entity Inter RAO, which trades electricity over the 400 kV interconnectors, will suspend imports of electricity to Finland at 1 am on Saturday 14 May 2022," according to Fingrid.
The subsidiary said that it has not received payments for the volumes sold since May 6 and that this is the first time it has happened in over 20 years of its trading history.
"Unfortunately, in the current situation of lack of cash income, RAO Nordic is not able to make payments for the imported electricity from Russia. Therefore we are forced to suspend the electricity import starting from 14th of May," RAO Nordic Oy said.
According to Fingrid, the adequacy of electricity in Finland is not under threat, with Russian imports in recent years covering 10% of Finland's total consumption.
"The lack of electricity import from Russia will be compensated by importing more electricity from Sweden and by generating more electricity in Finland," said Reima Päivinen, senior vice president of power system operations at Fingrid.  
Some context: The Finnish government is planning to issue a second white paper on Sunday proposing that the country joins NATO, Finland's Foreign Minister Pekka Haavisto told reporters on Thursday. The proposal would then be put into a parliamentary vote with a plenary scheduled for Monday morning.
Russia's foreign ministry said Finland's possible accession to NATO marked a "radical change in the country's foreign policy" and warned of countermeasures.
"Russia will be forced to take retaliatory steps, both of a military-technical and other nature, in order to stop the threats to its national security that arise in this regard," it said.
In late April, Gazprom said it fully halted supplies to Polish gas company PGNiG and Bulgaria's Bulgargaz after they refused to meet a demand by Moscow to pay in rubles rather than euros or dollars.
CNN's Luke McGee contributed reporting to this post. 
5 hr 53 min ago

From CNN's James Frater and Zahid Mahmood in London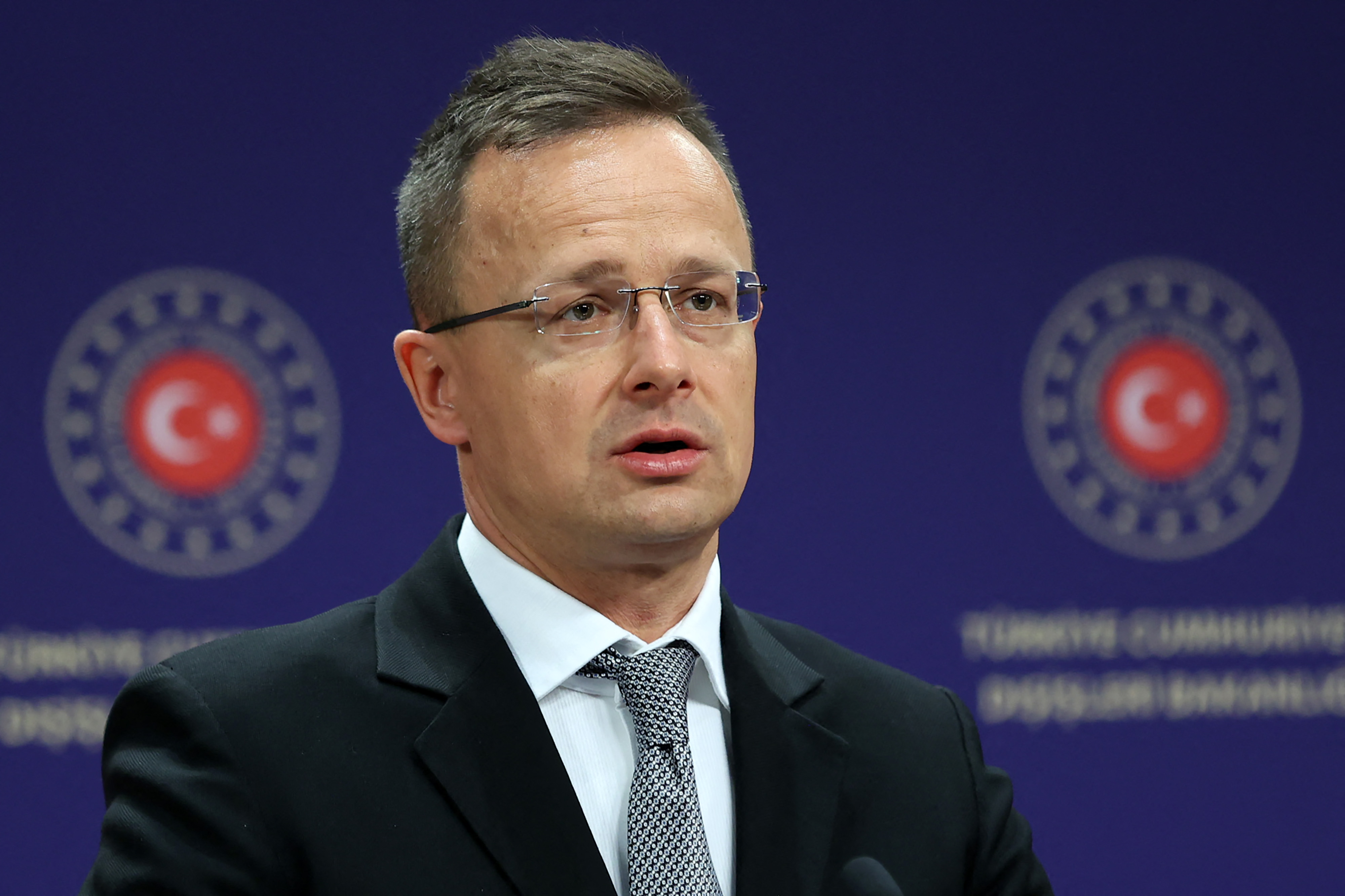 Hungary still has to "play its part" and decide whether it wants to display unity with the European Union in sanctioning Russia as the bloc works on its sixth round of proposals, a senior EU diplomat said on Friday.
Speaking during a news briefing in Brussels to journalists, the diplomat said the proposed sixth round of sanctions would include an oil embargo with the purpose of "having a lasting impact on Russia's capacity to earn money and to inflict the heavy costs." 
The diplomat said the proposal still needed to be fine-tuned, as most European countries "need to phase out from oil, and obviously there are realistic economic considerations that should be taken into account and the availability of alternatives are obviously different from member state to member state."
"So, we need to solve ... these concerns one way or the other," the diplomat added.
The diplomat said they understood that there is an "existential oil dependency on Russia as far as Hungary is concerned."
"The commission is coming up with proposals, and at a certain point, you have to bite the bullet, you know, and see where you want to be in this, and we hope Hungary will be more forthcoming," the diplomat said.
Hungary has been offered "reasonable proposals," the diplomat said, adding that the country will have to decide where it stands "so that we can continue to have this important EU unity and send out the same signals to Russia that it should stop the war effort," the diplomat said. 
"Negotiations are ongoing every day, including the weekends. So I don't know where this will end," the diplomat said. 
On Wednesday, Hungarian Foreign Minister Péter Szijjártó said Hungary will only vote for EU sanctions on Russian oil if the bloc comes up with solutions to issues it would start.
"We have made it clear to the European Commission that we can only vote for this proposal if Brussels offers a solution for the problems Brussels would create," Szijjártó said in a video posted on Facebook Wednesday.
"We are expecting a solution not only relating to the transformation of our refineries that would cost hundreds of millions of dollars, not only relating to the capacity increase of the oil pipeline [that runs] across Croatia to Hungary that would cost hundreds of millions of dollars but also with regard to the future of the Hungarian economy, as, like I said before, this current proposal is like 'an atomic bomb' for the Hungarian economy," Szijjártó continued.
CNN's Niamh Kennedy and Boglarka Kosztolanyi in London and Mayumi Maruyama in Tokyo contributed previous reporting to this post.
7 hr 9 min ago

From Saskya Vandoorne and Daria Markina in Kyiv
The office of Ukraine's prosecutor general told CNN that a total of 11,239 alleged war crimes by Russian soldiers are being investigated, involving some 8,000 prosecutors nationwide.
The prosecutor general's office said the vast majority of crimes involve breaking the laws and customs of war.
On May 5, Ukrainian Prosecutor General Iryna Venediktova claimed that the Russian army had committed more than 9,800 war crimes in 70 days of war while testifying to the Helsinki Commission.
Today, a 21-year-old Russian soldier appeared in court for the first war crimes trial since Russia invaded Ukraine back in February. He is accused of killing an unarmed 62-year-old man in Ukraine's Sumy region, according to the prosecutor general's office.
7 hr 16 min ago

From CNN's Talia Kayali in Atlanta, Isil Sariyuce in Istanbul and Samantha Tapfumaneyi in London 
Turkish President Recep Tayyip Erdoğan said he is not looking at Finland and Sweden joining NATO "positively," accusing both counties of housing Kurdish "terrorist organizations."
"We are following the developments but do not view it positively," Erdoğan said in a presser following Friday prayers in Istanbul.
"Unfortunately, Scandinavian countries are like guesthouses of terror organizations," Erdoğan alleged. "PKK and DHKP-C have taken shelter in Sweden and Netherlands. They have even taken place in their parliaments. At this stage, it is not possible for us to see this positively." 
The PKK, or Kurdistan Worker's Party, which seeks an independent state in Turkey, has been in an armed struggle with Turkey for decades and has been designated a terrorist organization by Turkey, the United States and the EU.
DHKP-C is an extreme left organization hostile to the Turkish state, the United States and NATO. 
Sweden's Minister of Foreign Affairs Ann Linde responded, saying that "the Turkish government has not delivered this kind of message directly to us."
"My Turkish foreign minister colleague, with whom I have a very good and constructive relationship, is coming to this weekend's informal NATO foreign ministers' meeting in Berlin, where both Sweden and Finland have been invited," Linde said.
"We will then have the opportunity to talk to each other about a possible Swedish NATO application, and I hope that we will continue to receive positive messages from all 30 NATO countries. Many of the 30 allies have publicly expressed very strong support for Sweden and Finland," she added.
NATO foreign ministers are meeting in Germany on Saturday, and Finnish, Swedish, and Turkish ministers of foreign affairs will have the opportunity to discuss Turkey's reaction. 
CNN has reached out to the Netherlands for comment, and it has yet to respond.
Turkish Minister of Foreign Affairs Mevlüt Çavuşoğlu spoke to NATO Secretary General Jens Stoltenberg on Friday, according to Turkey's state-run news agency Anadolu. 
6 hr 25 min ago

From CNN's Tim Lister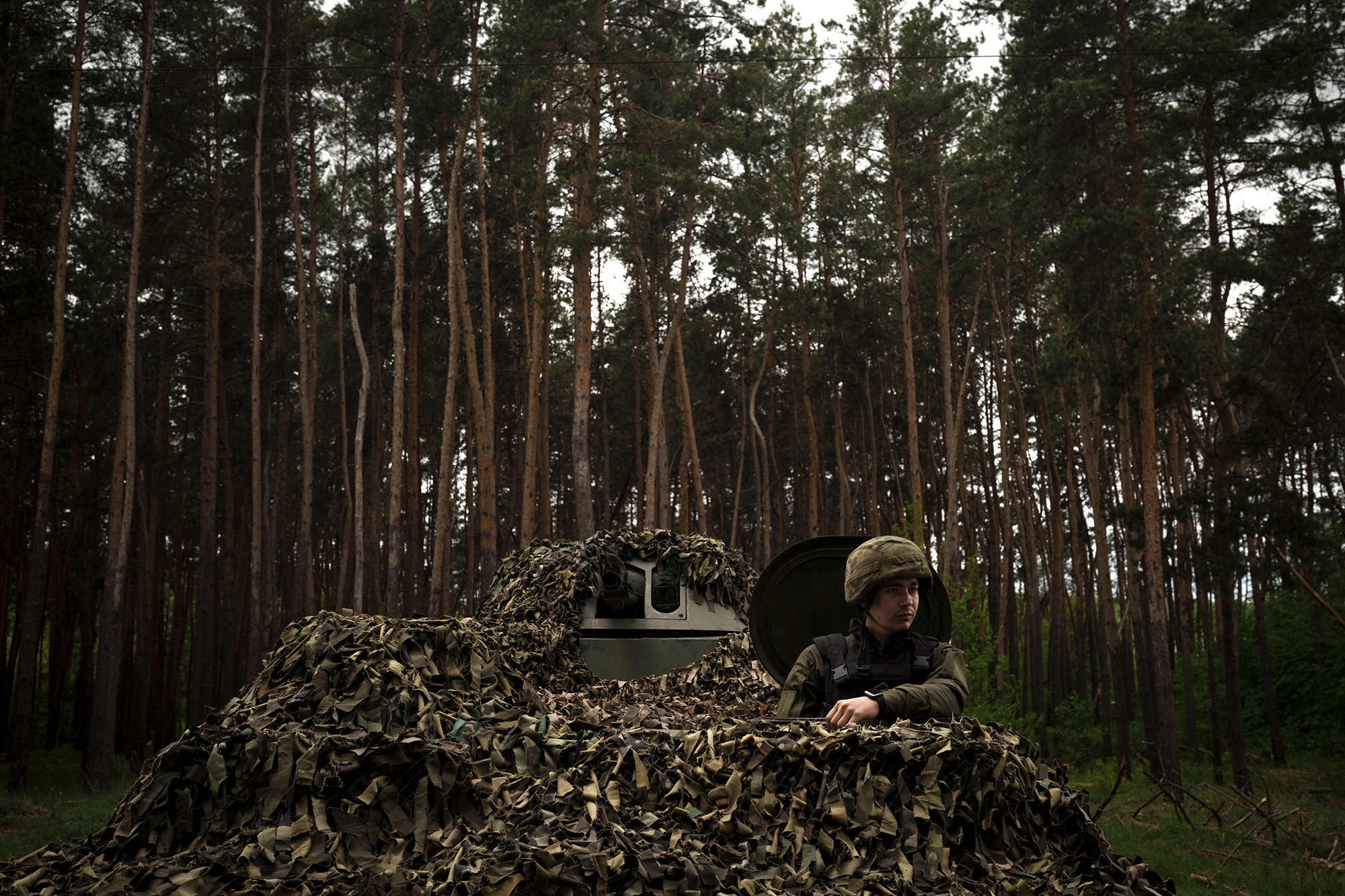 In a brief update late Friday, the Ukrainian armed forces said that Russian forces are focused on ensuring the withdrawal of troops from the Kharkiv region.
Those troops have come under growing pressure from Ukrainian counter-attacks along a wide front to the west of their supply lines.
The General Staff of the Ukrainian Armed Forces said there had been more artillery shelling of Ukrainian held territory as the Russians tried to make progress towards Sloviansk, a key objective. The village of Nova Dmytrivka had come under fire, it said, as it has done since late April. 
It also said that there had been airstrikes around Dolyna, which is 20 kilometers (more than 12 miles) north of Sloviansk and nearby Adamivka. Airstrikes in the area earlier this week damaged two religious' sites, according to Ukrainian authorities.
In the Luhansk region, a Russian attack on the town of Zolote had been repulsed, the General Staff said, adding that more cross-border shelling was reported far from the current area of hostilities in the northeastern region of Sumy as well as an airstrike against a village in the region.
7 hr 24 min ago

From CNN's Michael Callahan, Ellie Kaufman and Oren Liebermann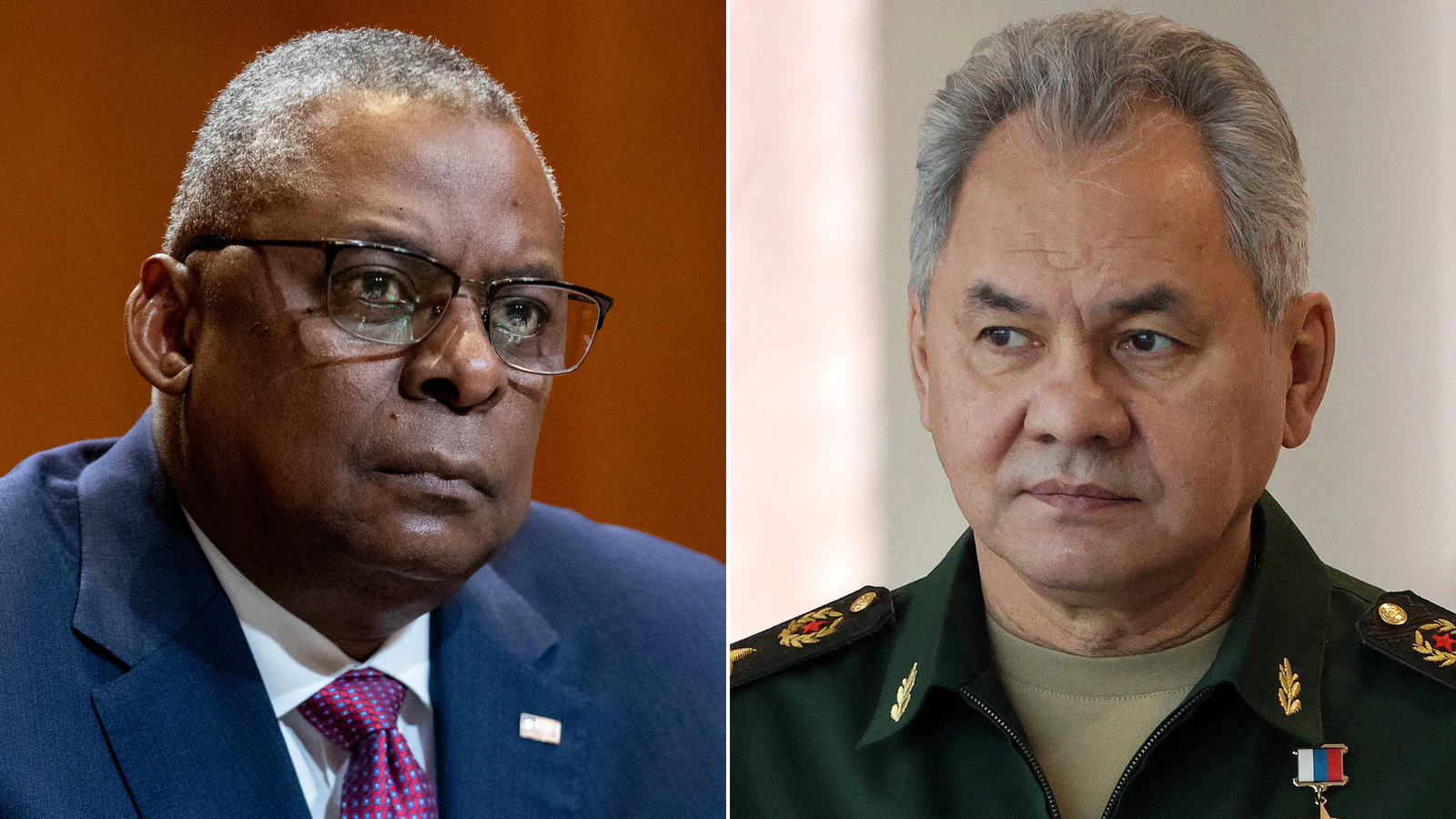 US Secretary of Defense Lloyd Austin spoke with his Russian counterpart for the first time on Friday since before the Russian invasion of Ukraine, the Pentagon announced.
"On May 13, Secretary of Defense Lloyd J. Austin III spoke with Russian Minister of Defense Sergey Shoygu for the first time since February 18," Pentagon press secretary John Kirby said in a statement.
Austin "urged an immediate ceasefire in Ukraine and emphasized the importance of maintaining lines of communication," Kirby said.
The phone call between Austin and Shoygu lasted for about an hour on Friday, a senior US defense official told reporters Friday.
Austin requested the two leaders speak, the official said, noting that the US secretary of state "initiated it."
"Both leaders had a chance to talk back and forth with one another, but I'm not gonna get any more into the context of it," the official added, saying Austin expressed an "interest in keeping the line of communication," between the two leaders open. 
This is the first time the two leaders have spoken in 84 days, since before Russia's invasion of Ukraine began.
7 hr 49 min ago

From CNN's Michael Conte
Ukrainian artillery is "frustrating" Russian efforts to advance in the Donbas, according to a senior US defense official, particularly as Russia attempts to move forces across the Donets River to reinforce their position in the northern Donbas.
The official said there is a lot of fighting between Izium and Sloviansk, but the Russians have not been able to make much progress there.
However, Russian forces have made "incremental" gains to the west of Popasna, according to the official.
Meanwhile, the "vast majority" of the 89 M777 howitzer artillery systems the US has given to Ukraine are "in the fight" and are in a "forward-deployed setting," the official told reporters Friday.
"The feedback we're getting from artillery men inside Ukraine is very positive about the usefulness of the M777s," the official said.
About 30 Ukrainian soldiers have completed a maintenance course for the M777 howitzers, and another 17 are in the two-week maintenance course now, the official said, adding that 370 Ukrainian soldiers have completed training on how to use the howitzers.
About 20 Ukrainians are "in the midst of the training on the Puma," which is an unmanned aerial system, and training on the Phoenix Ghost has also been completed, the official added. 
8 hr 33 min ago

From CNN's Allie Malloy and Arlette Saenz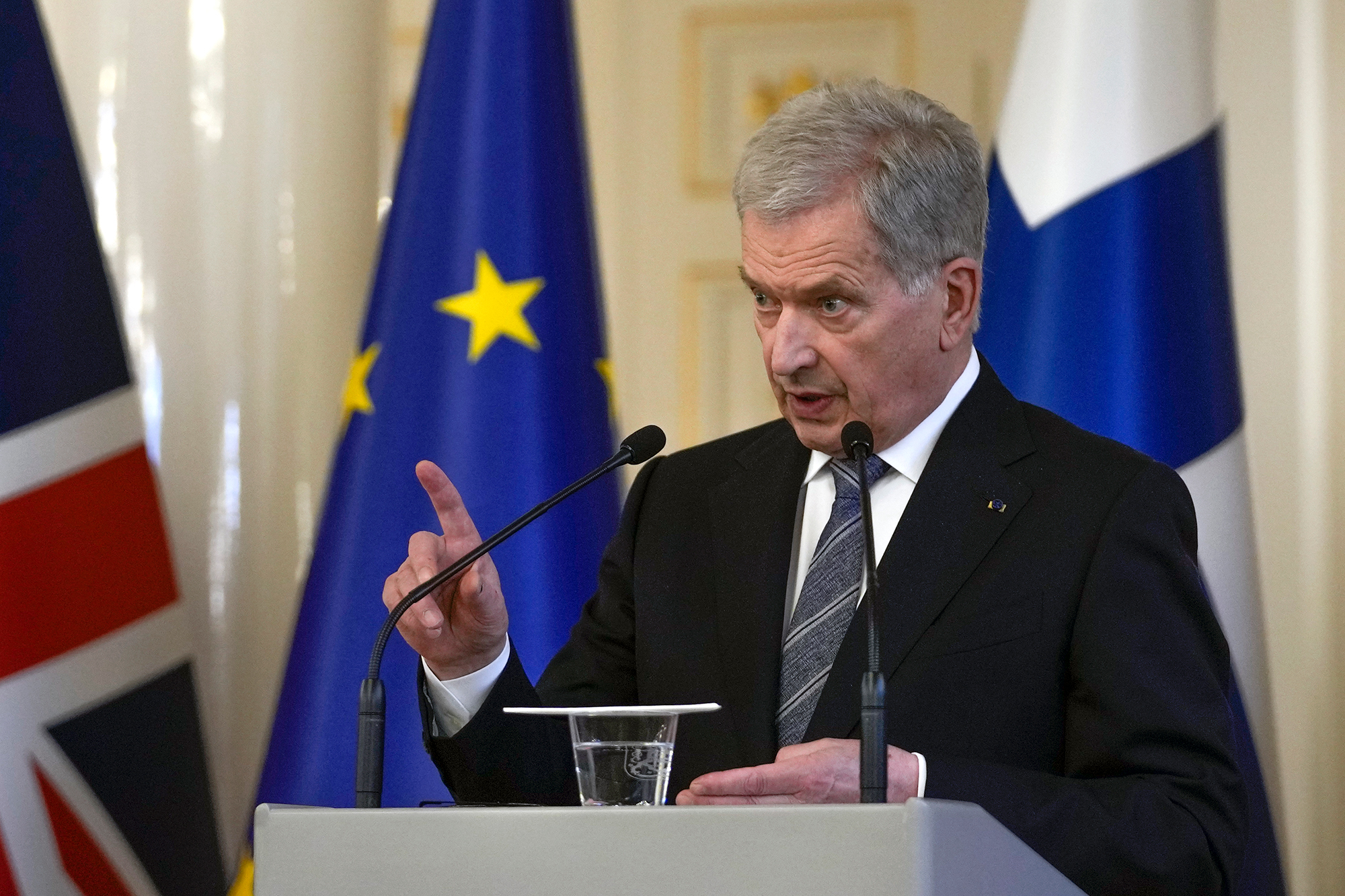 Finnish President Sauli Niinistö said he discussed "Finland's next steps towards NATO membership" in a call with US President Joe Biden and Swedish Prime Minister Magdalena Andersson today.
The call was about 40 minutes long, according to The White House.
It comes one day after Finland's president and prime minister announced their support for joining NATO, moving the Nordic nation which shares an 800-mile border with Russia one step closer to membership of the US-led military alliance. The Kremlin has responded by saying the move would be a threat to Russia and warned of possible retaliation.
The Swedish prime minister also tweeted about the call, saying the leaders discussed "Russian aggression against Ukraine," as well as Swedish and Finnish security policy. Andersson also expressed gratitude for America's "support for our security and respective security policy choices." 
8 hr 49 min ago

From CNN's Max Foster in London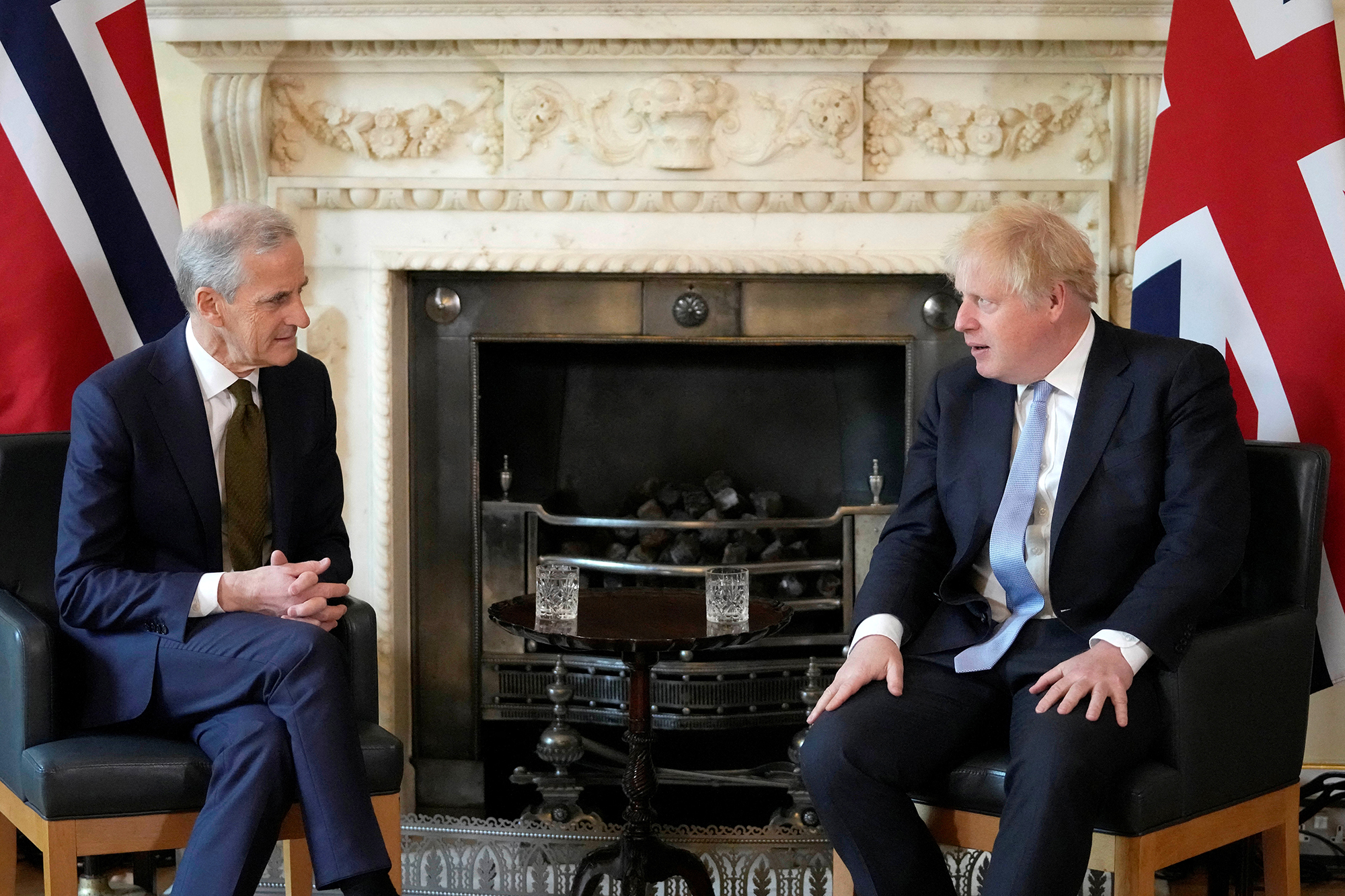 British Prime Minister Boris Johnson and Norwegian counterpart Jonas Gahr Støre met on Friday, giving their "full support" for Nordic countries to make their own "sovereign choice" on security, according to a statement from Downing Street.
"The Prime Minister and Prime Minister Støre agreed that neither NATO nor the Nordic region posed a threat and that the longstanding policy of 'High North, low tension' had created decades of stability and prosperity for the area," the statement said.
The statement stressed that Russian President Vladimir Putin's invasion of Ukraine and hostility toward neighboring states was "unjustified" and was "already proving to be a miscalculation," adding that the two leaders agreed to provide training and equipment to the Ukrainian military.
"They also agreed on the need for NATO allies to back Ukraine politically, taking a unified approach that avoids giving Putin license to further twist the knife in the wound of Ukraine," according to the statement.
The statement concluded by saying that the two leaders signed a joint declaration on the UK-Norway relationship, meaning the two countries will cooperate "more extensively" than any country in the world.