Spain has recorded 3,434 deaths from coronavirus, the health ministry announced Wednesday – making it the country with the second highest death toll in the world.
That's an increase of over 27% on Tuesday's figures. The country now has 47,610 cases in total. 
In China, where the outbreak began, 3,281 people have died, according to its National Health Commission.
Italy has the highest death toll in the world at 6,820, according to figures from Johns Hopkins University.
A top Spanish health official, Fernando Simon, said Wednesday that he expects the number of Covid-19 cases to continue increasing in the coming days, despite having said earlier this week that he expected infections to peak soon.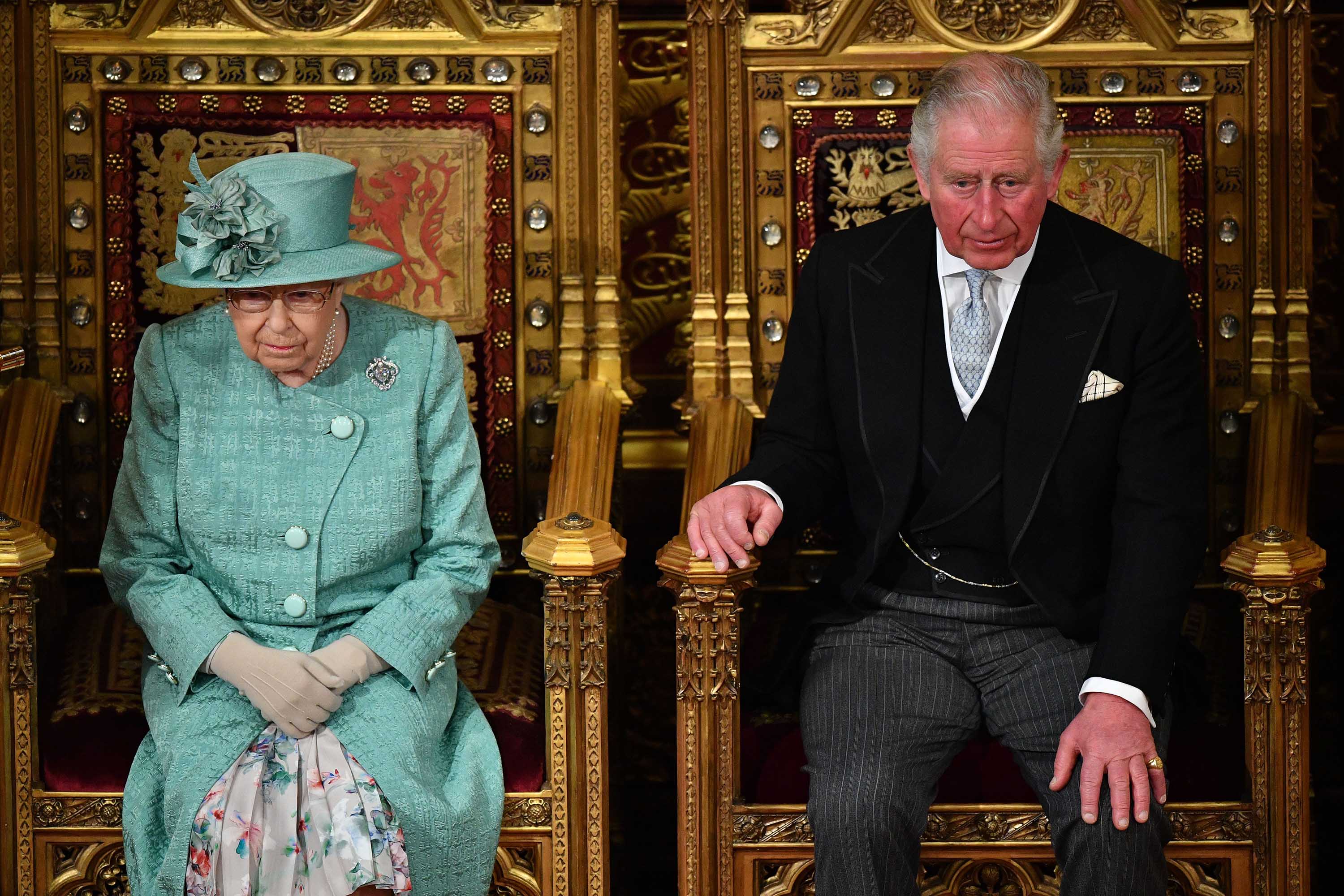 Queen Elizabeth II "remains in good health", Buckingham Palace said in a statement following the news that the Queen's eldest son, Prince Charles, has tested positive for the novel coronavirus.
The Queen and her husband, Prince Philip, are currently in Windsor, outside London, while Prince Charles is in Aberdeen, Scotland.
The last time Charles came into contact with the 93-year old monarch was on March 12, after he conducted an investiture ceremony for public awards at Buckingham Palace.
On the same say, he attended a dinner in aid of the Australian bushfire relief efforts in London, his last known public engagement.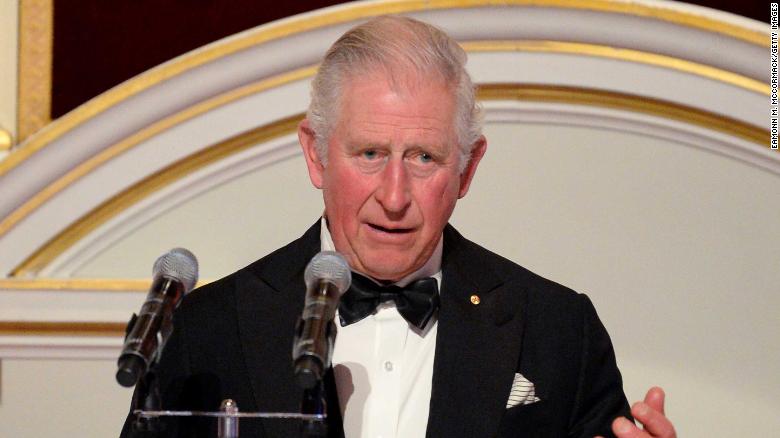 Prince Charles, the Queen's son and the first in line to the British throne, has tested positive for coronavirus and is now self-isolating in Scotland.
Here's the statement from Clarence House:
"The Prince of Wales has tested positive for coronavirus. He has been displaying mild symptoms but otherwise remains in good health and has been working from home throughout the last few days as usual. 
"The Duchess of Cornwall has also been tested but does not have the virus. In accordance with government and medical advice, the Prince and the Duchess are now self-isolating at home in Scotland. The tests were carried out by the NHS in Aberdeenshire where they met the criteria required for testing.
"It is not possible to ascertain from whom the Prince caught the virus owing to the high number of engagements he carried out in his public role during recent weeks."
The palace added the Queen "remains in good health."
This post has been updated.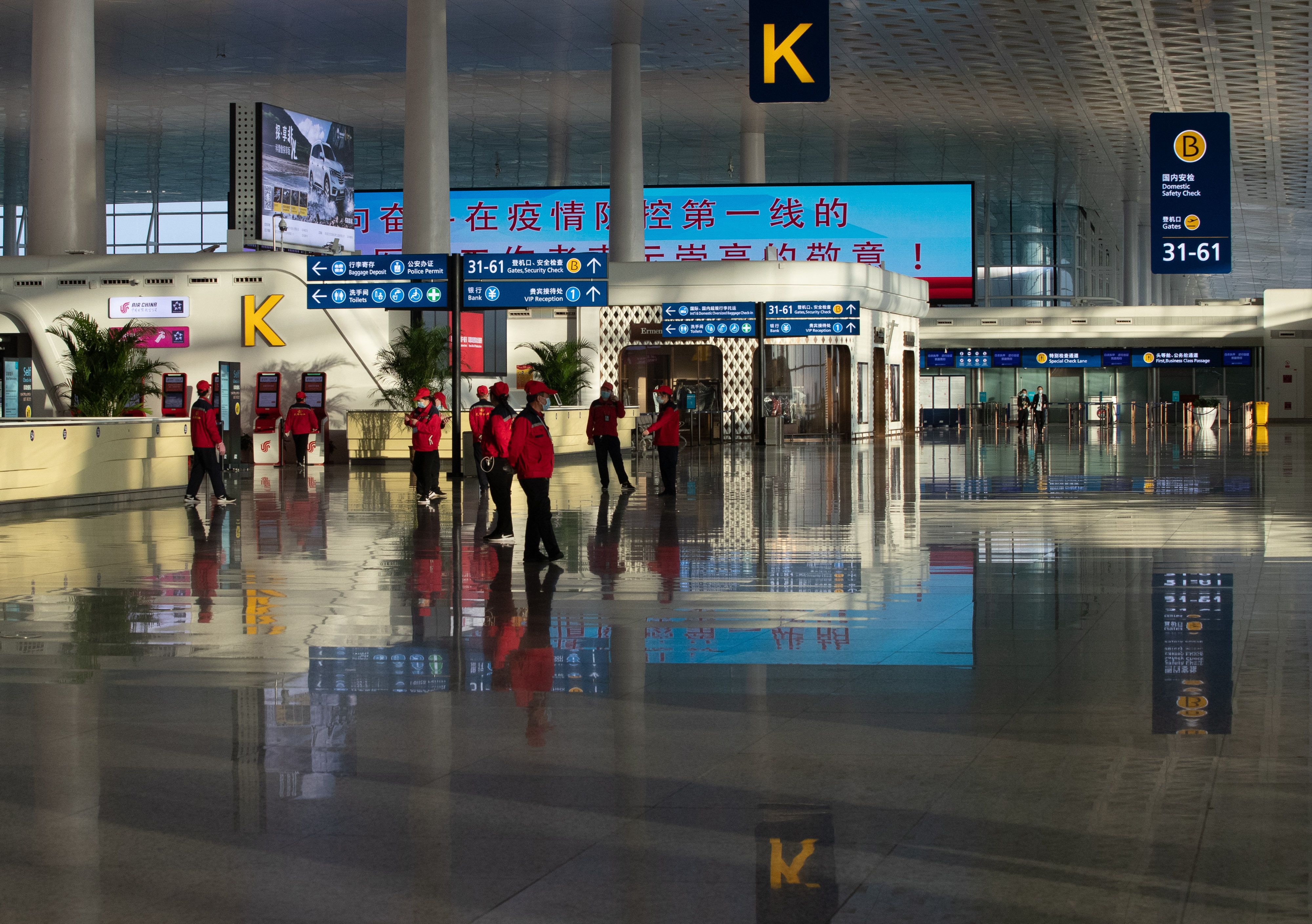 China will resume domestic passenger flights to and from Wuhan starting April 8, when travel restrictions placed on the original epicenter of the novel coronavirus outbreak are to be lifted, according to the Hubei provincial transportation authority.
Speaking on Wednesday, the authority's deputy head Wang Benju said that while most domestic flights will resume, all flights from Wuhan to Beijing and international destinations will remain suspended.
On Tuesday, the Hubei provincial government announced that travel restrictions on Wuhan will be lifted on April 8, and residents that have been issued green health QR codes will be able to leave the city and move about.
The President of Germany's Robert Koch Institute, the national agency for disease control and prevention, has warned that the coronavirus epidemic is just starting in the country.
"We are at the beginning of the epidemic and the number is growing," Lothar Wieler said.
Addressing the comparatively low death rate in Germany, Wieler said "We don't know why this is the case but there are several factors playing into it."
There was widespread testing in Germany and many mildly ill people were detected, he said. And there hasn't been a large number of old people who have fallen sick so far.
But Wieler warned that it is completely "open ended how this epidemic will develop," and added that the death death toll will rise in Germany.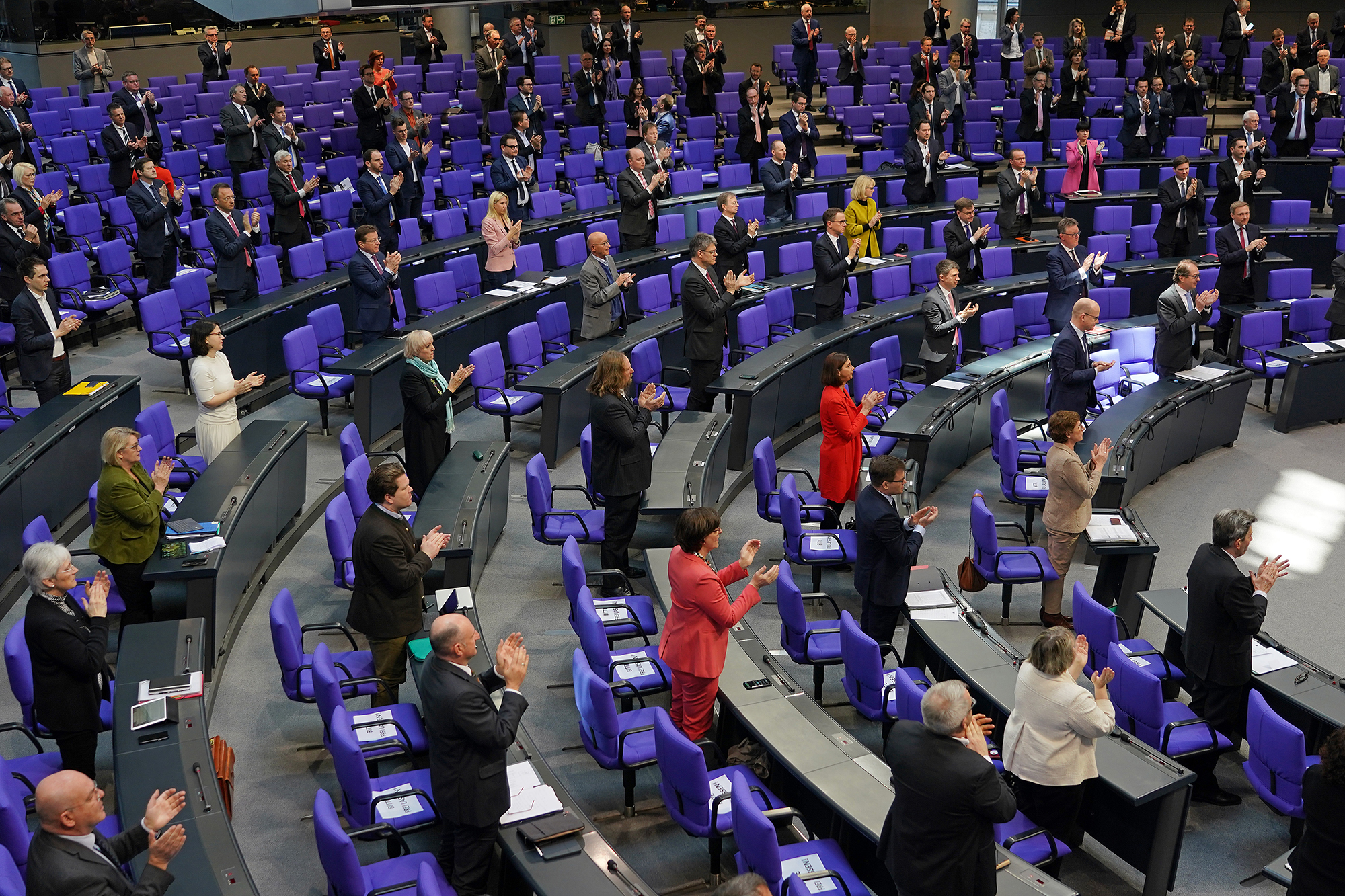 The German Parliament is debating a financial aid package to help combat the coronavirus.
The package would be around 750 billion euros ($812 billion) and is expected to be ratified quickly, German chancellor Angela Merkel said on Monday.
Senior German conservative Ralph Brinkhaus, who is parliamentary leader in Merkel's CDU party, said on Wednesday that, ''this will probably not be the last aid package we agree upon here."
Earlier this week, Merkel hailed the emergency aid package as ''unprecedented."
Germany's Bundesrat -- the federal council representing the country's 16 federal states -- is set to approve the emergency aid package on Friday.
March came in with a sickness and will go out with a surge.
An analysis of CNN's daily state coronavirus case numbers not only reveals where the numbers are rising, but also suggests that the rate of new cases could be stabilizing in the state with the earliest outbreak.
According to CNN's tally of US cases, there were at least 53,204 cases of the novel coronavirus in the United States as of Tuesday night and more than 700 people have died. The total includes cases from all 50 states, the District of Columbia and other US territories, as well as all repatriated cases. CNN's coronavirus tally is based on numbers of confirmed cases provided by state and local health departments.
CNN's tally of total confirmed cases has increased by at least 23% each day since March 4 -- in some cases, much more steeply. From March 18 to March 19, confirmed US cases rose 51% in just one day, from 8,760 to 13,229, the largest one-day increase in recent weeks.
Read more: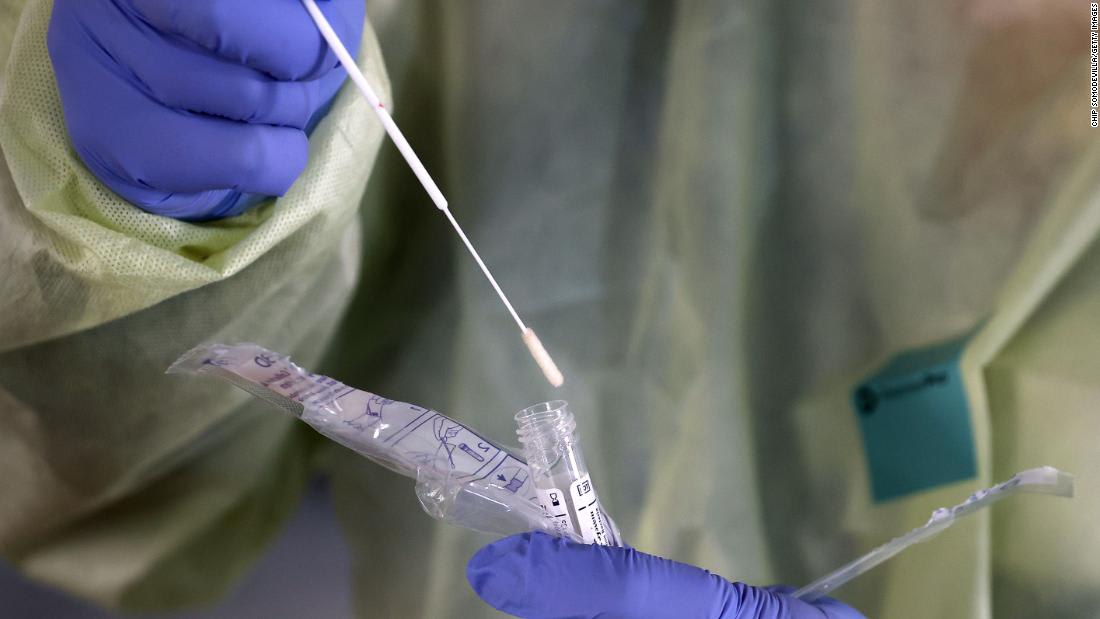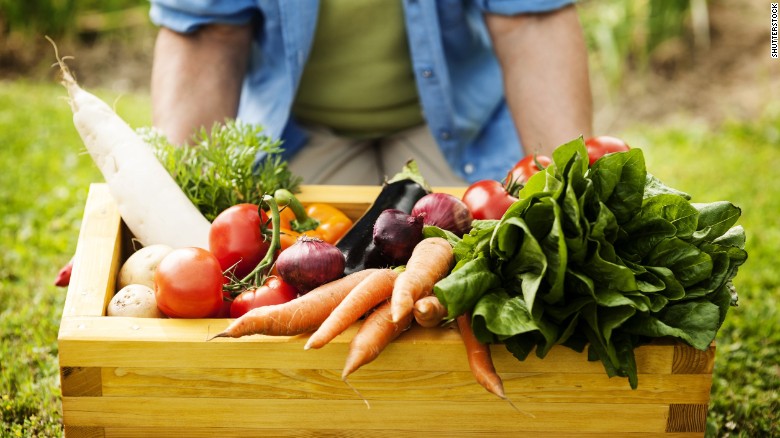 There's no magic food or pill that is guaranteed to boost your immune system and protect you against coronavirus. But there are ways to keep your immune system functioning optimally, which can help to keep you healthy and give you a sense of control in an uncertain time.
One of the best ways to stay healthy is to eat a nutritious diet. That's because our immune system relies on a steady supply of nutrients to do its job. For a starter dose of immune-boosting vitamins, minerals and antioxidants, fill half of your plate with vegetables and fruits. 
Here are some key nutrients that play a role in immunity, and food sources of them:
Carrots, kale and apricots for beta carotene
Oranges, strawberries and broccoli for Vitamin C
Eggs, cheese, tofu and mushrooms for Vitamin D
Beans, nuts, cereal and seafood for zinc
Milk, eggs, nuts and more for protein
Bananas, beans and more for prebiotics
Water, fruit, soup and more for hydration
At least one person in Kentucky is infected after taking part at a "coronavirus party" with a group of young adults, Gov. Andy Beshear said Tuesday.
The partygoers intentionally got together "thinking they were invincible" and purposely defying state guidance to practice social distancing, Bashear said.
"This is one that makes me mad," the governor said. "We have to be much better than that."
Covid-19 has been more deadly and severe for people older than 60 and those with underlying health issues in data from China.
However, health officials and leaders around the United States have been imploring millennials and other young people to practice social distancing, because even those who are infected but asymptomatic can transmit it to others.
Read more here