4 hr 8 min ago

From CNN's Arlette Saenz and Christina Maxouris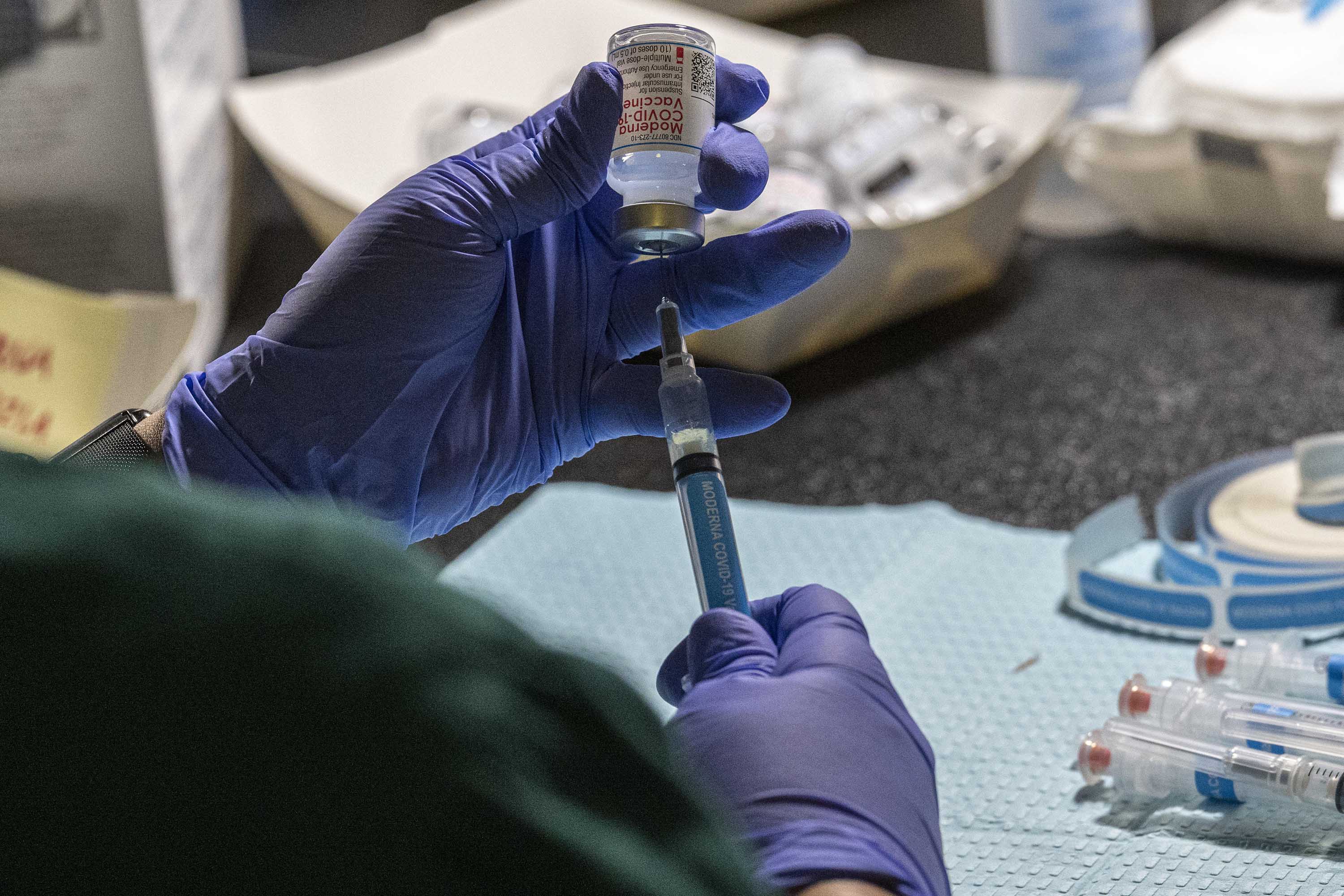 As all Americans 16 years and older become eligible for the vaccine today, the White House is launching a media blitz to raise awareness about Americans' vaccine eligibility, an administration official said.
Earlier this month, President Biden moved up the deadline for states to make all American adults eligible for the vaccine to April 19, after an original deadline of May 1. All 50 US states committed to Biden's expedited deadline earlier this month, with Hawaii becoming the last state to do so on April 7.
The White House blitz, outlined by the administration official, will include more than 30 local media interviews across the country. Part of their outreach will target specific constituencies, including Black, Latino and rural communities, through interviews with outlets such as the Rickey Smiley Morning Show, Telemundo and All Ag News. There will also be a series of national media hits featuring doctors.
White House Senior Adviser for Covid Response Andy Slavitt told CNN's Pamela Brown Sunday that 90% of Americans will be within 5 miles of a vaccine distribution site.
He added there are plenty of vaccine appointments available across the country, and while people might not be able to get an appointment Monday, it's getting substantially easier for people to get appointments, noting that there are more than 50 million doses out there waiting for people.
More than half of all US adults, meanwhile, have now gotten at least one dose of a Covid-19 vaccine, according to data from the Centers for Disease Control and Prevention.
But some experts worry that now comes the hard part: reaching the audiences that aren't as eager to get vaccinated against the virus.
"I worry that we're starting to get to that point — which we always knew existed somewhere in the horizon — where the level of supply would outstrip the demand," epidemiologist Dr. Abdul El-Sayed told CNN on Sunday.
Read more about where things stand in US vaccinations here.
4 hr 51 min ago

From CNN's Aditi Sangal
US Surgeon General Dr. Vivek Murthy told CNN he anticipates that updated guidance on the Johnson & Johnson vaccine could come in "days" and it may involve "restrictions around age or gender" depending on what the data shows.
It will require the US Food and Drug Administration and Center for Disease Control and Prevention to "come together and make that decision," he added.
Some background: The CDC and FDA recommended that the United States pause the use of the vaccine over six reported US cases of a "rare and severe" type of blood clot.
"If we think about the AstraZeneca experience in Europe, they ended up placing such restrictions as well," Murthy explained, adding that it "narrowed the group of people, who were not only eligible for the vaccine, but more specifically needed to take some additional precautions in mind before they took the vaccine just so they understood the full risks."
He emphasized that the pause will not impact the vast majority of the people who have received the J&J vaccine.
"The more than 7 million people, who have gotten the vaccine, will be fine," he said Monday. "It's also important to note that this is the safety system working. A signal was seen, it's being investigated. That's what you want — to know your vaccines are both safe and effective."
Watch his comments here:
5 hr 11 min ago

From CNN's Esha Mitra
Delhi, India's capital, will be under lockdown for one week until next Monday, April 26, the chief minister announced on Monday.
"If we don't put a lockdown now we may end up in a tragedy," Arvind Kejriwal, the chief minister of Delhi said.
As part of the lockdown, there will be a curfew on movement, starting 10 p.m. local time this Monday until 5 a.m. on April 26. However, essential products and service providers will be exempt from this rule.
All private offices and establishments, such as shops, malls, gyms, cinema halls and swimming pools, will remain closed, Delhi's Disaster Management Authority said on Monday.
Delhi faces shortage of medical resources: Kejriwal said the city was facing a significant shortage in beds, oxygen supply and remdesivir injections. 
He acknowledged that the situation was grim, adding that one hospital "somehow arranged for oxygen in time" when it nearly ran out at 3 a.m. local time on Sunday morning.
The city administration has been taking a number of steps to ramp up health care infrastructure, including converting sports complexes, hotels and schools into Covid-19 care centers. 
On Sunday, Kejriwal said up to 2,000 oxygen beds would be added over the next two days at Yamuna sports complex in Delhi.
Delhi reported 25,462 new cases of Covid-19 on Sunday, bringing the total cases in the city to 853,460. At least 12,121 people have also died from the virus, according to the Delhi health department.
5 hr 28 min ago

From CNN's Ramin Mostaghim in Tehran
Iran reported 24,346 new daily coronavirus cases on Monday, bringing the country's total tally to 2,261,435.
The country also reported 398 new Covid-19 related deaths, raising its death toll to 67,130.
At least 4,843 patients remain hospitalized in ICUs, a spokeswoman for the ministry of health, Sima Sadaat Lari, said on the state television.
Iranian President Hassan Rouhani said last Thursday that the country is suffering its 4th wave of coronavirus.
257 cities and towns in Iran with high case tallies have been categorized as "red zones."
These zones are in semi-lockdown and non-essential businesses are closed.
5 hr 18 min ago

From CNN Health's Maggie Fox and Chloé Adams in Glasgow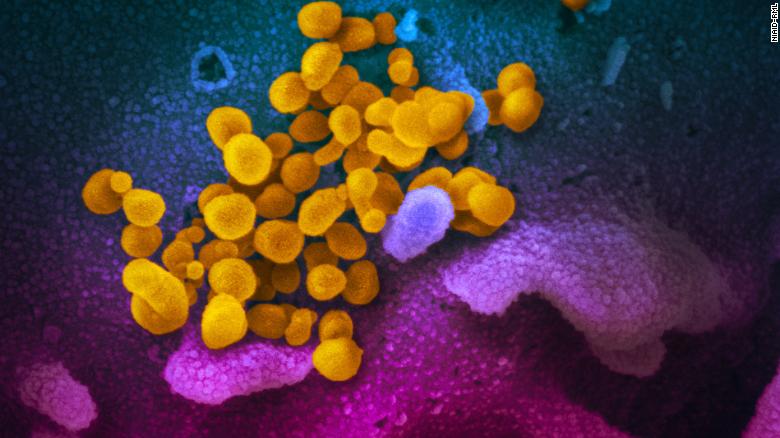 A year-long trial launched Monday to study how the immune system reacts in people contracting coronavirus for the second time.
Volunteers in the UK who've previously had Covid-19 will be deliberately infected with the virus to discover what it may mean for developing immunity.
The so-called "challenge trial" will happen under carefully controlled conditions, with treatments on hand in case volunteers becomes ill, the team at the University of Oxford said.
"Challenge studies tell us things that other studies cannot because, unlike natural infection, they are tightly controlled. When we re-infect these participants, we will know exactly how their immune system has reacted to the first Covid infection, exactly when the second infection occurs, and exactly how much virus they got," Dr. Helen McShane, a vaccine specialist at the University of Oxford, said in a statement.
The first phase of the study, starting this month, will find the lowest dose of virus that can infect half of coronavirus survivors without causing symptoms.
Then all 64 volunteers will be infected with that dose. Their immune responses will be studied.
Participants will initially be monitored 24/7 for two weeks while they quarantine in a specially designed hospital suite where they will undergo medical tests, including CT scans of the lungs and MRI scans of the heart. 
Any volunteers who develop symptoms will be treated with Regeneron's monoclonal antibody treatment and discharged from quarantine only when they are at no risk of infecting others.
Speaking on Radio 4's Today program on Monday, McShane said: "One of the things we can determine with this study is how long that protection lasts. Once we understand exactly the immune response that protects against second infection, we can then use that information to develop vaccines more quickly, test vaccines more quickly, and understand who is protected and who isn't from this virus."
McShane said they'll be recruiting people who are young and healthy – ages 18 to 30 -- with the "lowest possible risk of serious consequences from this infection."
6 hr 21 min ago

From Elinda Labropoulou in Athens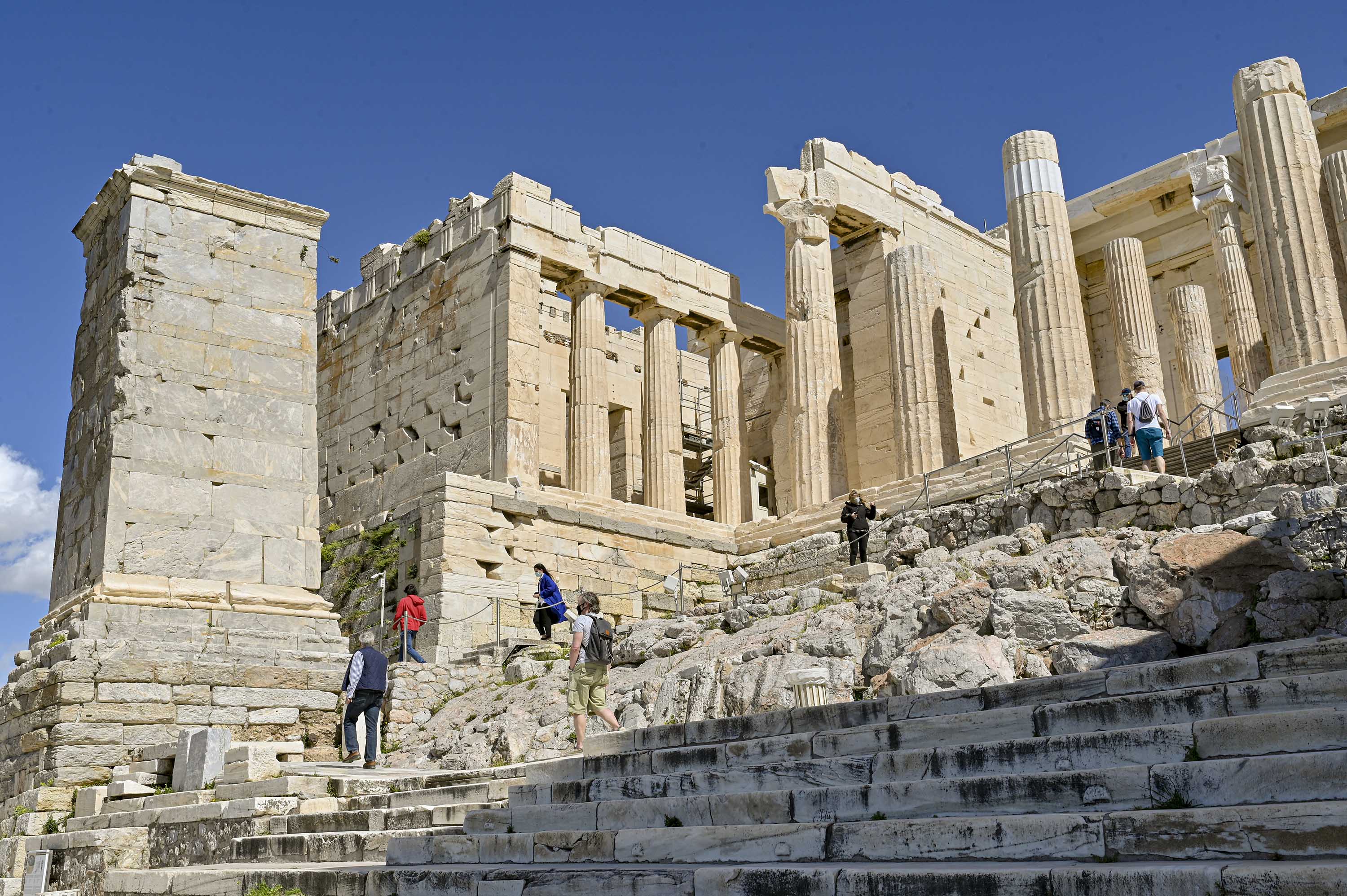 Greece lifted quarantine restrictions Monday morning for some EU travelers as well as those in the US, Britain, Israel, Serbia and the UAE.
The restrictions have been eased for people who are fully vaccinated or have a negative PCR test from up to 72 hours prior to arrival. 
Targeted rapid checks will be carried out at entry points in Greece and quarantine hotels will be ready to accommodate those who test positive.
Safety protocols, including wearing masks and social distancing, will remain in place. 
It is the first time the country has opened to American visitors since March 2020, when Greece entered its first lockdown at the onset of the pandemic.  
Greek tourism minister Haris Theoharis said the country was "taking these baby steps, the start of a gradual opening process that will lead to a full opening of tourism."
"We will be making adjustments and reserve the right to make changes as we see fit until then," he told CNN.
Though described as "baby steps" the list of nationalities allowed entry includes the bulk of Greece's tourism market.
In addition to Athens and Thessaloniki, direct international flights are now allowed to fly to some of Greece's most popular holiday destinations in Crete, Rhodes, Kos, Mykonos, Santorini and Corfu.  
The tourism sector accounts for more than 20% of the country's GDP and an estimated 25% of the Greek workforce — more than a million jobs, particularly among young people.
6 hr 44 min ago

From CNN's Jeremy Diamond
The Biden administration has ramped up its role in distributing and administering coronavirus vaccines, boosting federal pipelines in recent months with more doses and more vaccination sites in preparation for mounting US supply and the next phase of the US inoculation campaign.
As the US officially entered that phase on Monday -- with every person 16 years and older now eligible to be vaccinated -- Biden administration officials said they estimate that 90% of Americans now live within five miles of a vaccination site as a result of the expanded federal channels.
Nearly 40,000 pharmacies are now equipped to put shots in arms through a direct-to-pharmacy federal vaccine program, up from just a few thousand when the program launched two months ago.
Altogether, the federal vaccine pipeline -- which includes the retail pharmacy program, three-dozen federally run mass vaccination sites and 1,470 federal health centers -- is now handling more than a third of doses being shipped out every week, more than tripling its share of weekly doses since early February.
Read more here:
5 hr 57 min ago

From CNN's Esha Mitra
The second wave of Covid-19 cases in India has overwhelmed the health care system and resources are in severe shortage, with many Indians taking to social media sites like Twitter to request help for their coronavirus-positive relatives.
Anil Tiwari lost his father to Covid-19 in November last year, and on Saturday, his 58-year-old mother tested positive for the virus.
Tiwari tweeted, asking for help, as he is scrambling to find an ICU bed for her in the state of Maharashtra, where there are few Intensive Care Unit (ICU) beds available.
His mother is a patient at Bhatia hospital in the city of Mumbai, the state's capital city.  
"I have lost my father in Covid-19 last year now my mother is serious because of covid Positive. I'm crying, running to get ICU bed for my mother. Kindly help to save my mother I love her more than anything. I have visited every hospital in Mumbai some are making money to provide ICU", he tweeted on Monday.
"I called the BMC (local municipal corporation) hotline but they took our details and said we are on the waiting list. My mother is able to walk, but she is having difficulty breathing," Tiwari told CNN Monday.
Along with the shortage of ICU beds, Mumbai is also facing a lack of oxygen tanks and remdesivir injections.
On Saturday night six Mumbai hospitals ran out of oxygen and the city's municipal corporation was forced to shift 168 patients to hospitals which had oxygen available, Mumbai's Municipal Commissioner Iqbal Chahal said in a press statement Sunday.
The city's administration has been working to add additional beds for Covid-19 patients while Maharashtra state's health minister has appealed to the Union Health Ministry to increase the supply of necessary resources to the state.
Maharashtra reported 68,631 cases of coronavirus on Sunday, according to state Health Minister, Rajesh Tope.
Overall, India has reported more than one million cases in the past five days alone.
7 hr 1 min ago

From CNN's Sophie Jeong
A two-way travel bubble between Australia and New Zealand opened Monday, allowing passengers to move quarantine-free between both countries for the first time in more than a year.
Australia had previously allowed New Zealand travelers to enter without quarantine, and New Zealand is now following suit.
"The bubble marks a significant step in both countries' reconnection with the world and it's one we should all take a moment to be very proud of," New Zealand Prime Minister Jacinda Ardern said in a news release from Australian Prime Minister Scott Morrison's office.
Under the new rules, passengers won't be allowed to travel if they had a positive Covid-19 test in the previous 14 days or present flu-like symptoms. They must also have spent the 14 days before departure in either Australia or New Zealand.
"Today's milestone is a win-win for Australians and New Zealanders, boosting our economies while keeping our people safe," Morrison said in the news release.
Read more here: