13 min ago

From CNN's Jeremy Herb, Manu Raju, Lauren Fox and Phil Mattingly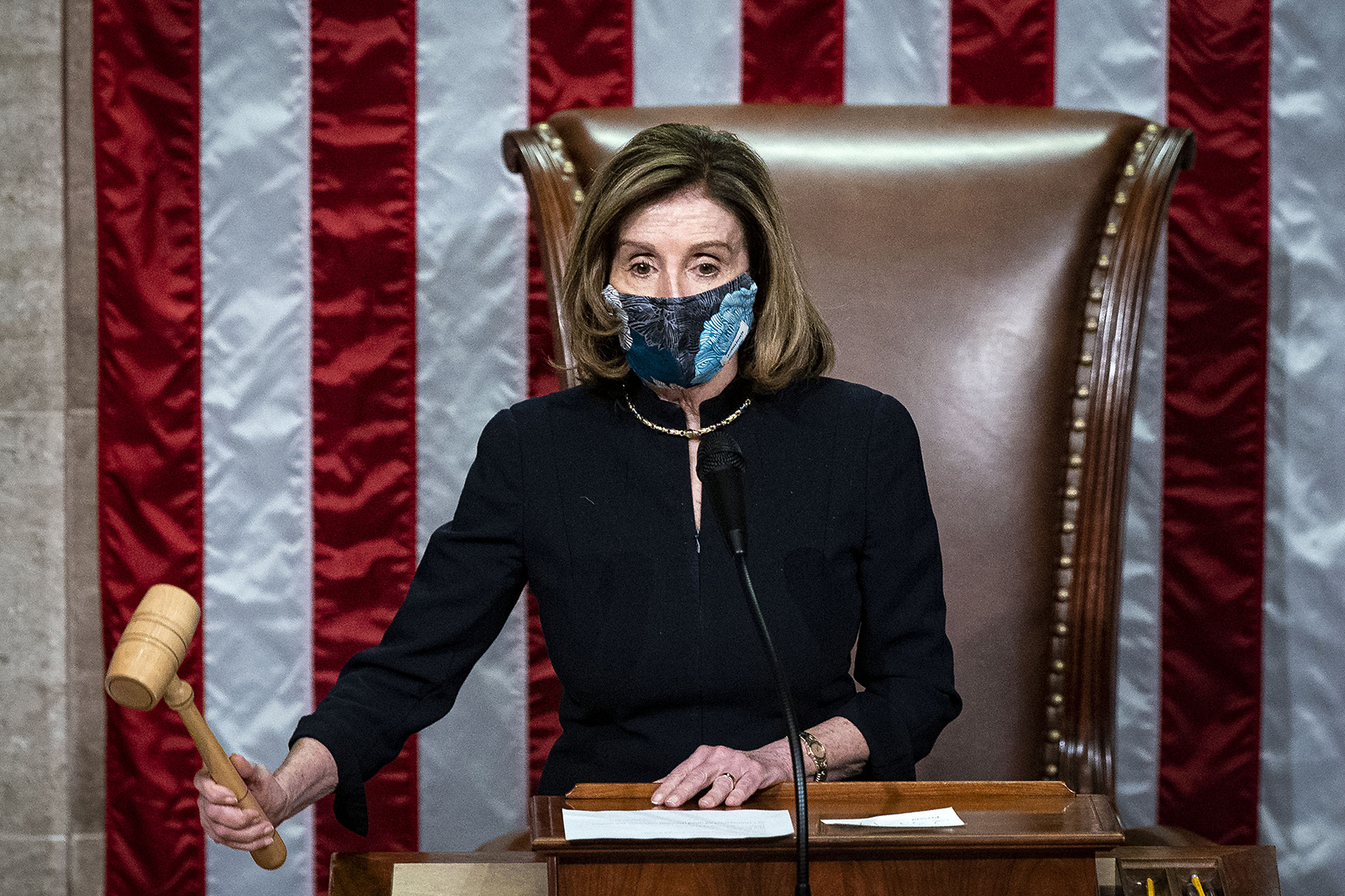 The House voted today to impeach President Trump for a second time in a swift and bipartisan condemnation of the President's role in inciting last week's riot at the US Capitol.
In case you missed today's events, here's what you need to know:
About the vote: The House voted 232 to 197 to impeach Trump exactly one week after rioters forced lawmakers to flee from the very chamber in which they cast ballots in during the fourth presidential impeachment in US history. This is the first time a President has been impeached twice. See a full breakdown of the vote here.
Republicans also voted to impeach Trump: Ten Republicans, including the House's No. 3 Republican, Liz Cheney of Wyoming, joined all Democrats to impeach Trump for "incitement of insurrection." Cheney's statement was cited by impeachment supporters and detractors alike Wednesday after she charged that Trump "summoned this mob, assembled the mob and lit the flame of this attack."
Trump delivers remarks about the Capitol attack: After the House vote, Trump released a video statement calling for calm as the threat of new riots — which the President said he'd been briefed on by the Secret Service — casts a pall over Washington. Trump did not mention the historic impeachment that had occurred a few hours earlier.
President-elect Joe Biden's message to Congress: In a statement, the President-elect noted that "it was a bipartisan vote cast by members who followed the Constitution and their conscience," before turning to the pandemic. "This nation also remains in the grip of a deadly virus and a reeling economy," Biden said. "I hope that the Senate leadership will find a way to deal with their Constitutional responsibilities on impeachment while also working on the other urgent business of this nation."
What's next: While impeachment won't force Trump from office — Senate Majority Leader Mitch McConnell is not planning to bring the Senate back for a trial before Jan. 19, meaning the trial won't begin until Trump is out of office and Biden has been sworn in. The majority leader said in a statement following the vote that a trial could not be completed ahead of Biden's inauguration even if it started beforehand, and he wanted Congress and the executive branch to spend the next week focused on "facilitating a safe inauguration and an orderly transfer of power."
1 hr 2 min ago

From CNN's Kaitlan Collins
Irritated over a second impeachment, President Trump has told people to stop paying Rudy Giuliani's legal fees, a person familiar with the matter tells CNN, though aides were not clear if the President was serious about his instructions. 
Trump has been blaming his longtime attorney and many others for the predicament he now finds himself in, though he has not personally accepted any responsibility in public or in private, people familiar with his reaction told CNN. Giuliani is still expected to play a role in Trump's impeachment defense but has been left out of most conversations thus far. 
Another source of Trump's ire is Rep. Kevin McCarthy, who incensed Trump further today by saying he bears responsibility for last week's riot. The President had already been upset with McCarthy after the left the option of censuring Trump on the table in a letter to colleagues earlier this week.
The details about Giuliani's legal fees were first reported by the Washington Post.
1 hr 39 min ago

From CNN's Josh Campbell and Whitney Wild
US intelligence officials have warned that last Wednesday's attack on the US Capitol by supporters of President Trump will likely motivate additional follow-up attacks by extremists throughout 2021, according to an intelligence bulletin dated Wednesday and obtained by CNN.
Warning that the people who attacked the Capitol largely viewed their efforts as a success, the FBI, Department of Homeland Security, and Office of the Director of National Intelligence said the attack "very likely will serve as a significant driver of violence" for a diverse set of domestic extremists, according to the bulletin. 
The bulletin added follows reporting this week that extremists were emboldened by the attack and that "chatter is off the charts right now," the bulletin said.
"The violent breach of the US Capitol Building is very likely part of an ongoing trend in which [extremists] exploit lawful protests, rallies, and demonstrations, and other gatherings to carry out ideologically-motivated violence and criminal activity," the intelligence bulletin warned. 
More details: The range of potential future targets of attack was varied, with intelligence officials warning in the bulletin that extremists could zero in on government officials and institutions, as well as racial and religious minorities, journalists, and members of the LGBTQ+ community.
The bulletin also indicated that the Jan. 6 attack may have served as a venue for extremists of differing ideological motivations to foster connections.
In addition to the perceived success of the Jan. 6 Capitol attack, intelligence officials warned that the response by law enforcement could also motivate extremists to respond with violence, including at the upcoming Jan. 20 inauguration of President-elect Joe Biden.
"Since the [Capitol attack], violent online rhetoric regarding the [inauguration] has increased, with some calling for unspecified 'justice'" for a rioter shot by police inside the Capitol, the bulletin said. 
2 hr 10 min ago

From CNN's Alec Snyder
Virginia Gov. Ralph Northam castigated rioters who stormed the US Capitol on Jan. 6 and said their actions were "egged on from conspiracy theories and lies from a president who could not accept losing."
"Their goal was simple: overturn a legal and fair election," Northam said Wednesday during his annual State of the Commonwealth address. "Those were scenes I don't believe any of us ever expected to see in our lifetime. But none of that just happened. None of it was an accident and nothing about it was spontaneous."
Northam thanked state troopers and the Virginia National Guard, both of which were among the first law enforcement agencies to respond to the riots.
"These men and women dropped everything and raced to defend our country's temple of democracy," he said. "While others hesitated, Virginians were first on the scene. It made me proud to see that line of state police cars racing across the 14th Street Bridge."
Northam also took a moment of silence to honor the memory of Capitol Police officers Brian Sicknick and Howard Liebengood, both of whom died in the aftermath of the riots.
Despite the incident, Northam expressed optimism for the country as it moved forward from the incident.
"Americans are better than this and I pray that we all can summon the better angels of our nature in this new year," he said.
2 hr 50 min ago

From CNN's Sarah Mucha and Jeff Zeleny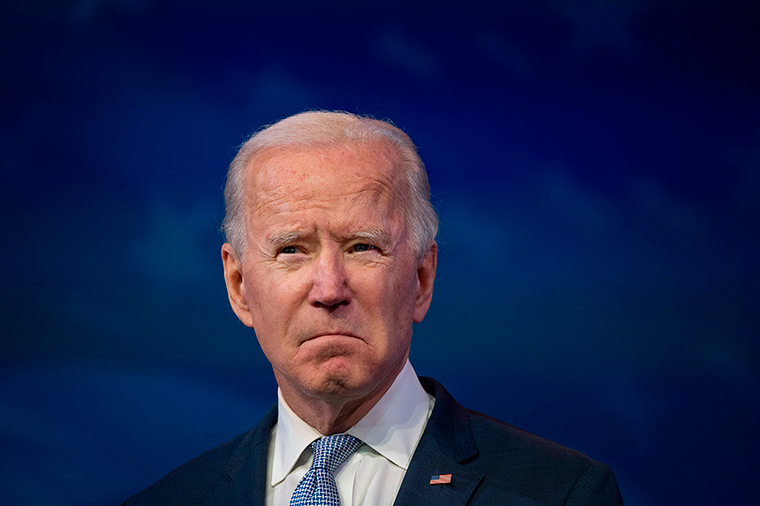 President-elect Joe Biden released a statement Wednesday night in reaction to the House's impeachment of President Trump, reiterating his expressed hope that the Senate will be able to carry out their regular legislative duties while dealing with impeachment responsibilities.
"This nation also remains in the grip of a deadly virus and a reeling economy," Biden says. "I hope that the Senate leadership will find a way to deal with their Constitutional responsibilities on impeachment while also working on the other urgent business of this nation." 
While not stating his position either way, Biden stated that the violence at the Capitol was incited by the President, saying it "was carried out by political extremists and domestic terrorists, who were incited to this violence by President Trump." 
Biden added: "From confirmations to key posts such as Secretaries for Homeland Security, State, Defense, Treasury, and Director of National Intelligence, to getting our vaccine program on track, and to getting our economy going again. Too many of our fellow Americans have suffered for too long over the past year to delay this urgent work."
2 hr 56 min ago

From CNN's Priscilla Alvarez
Jonathan Fahey is resigning as acting US Immigration and Customs Enforcement director just weeks after assuming the post, according to a Department of Homeland Security official. 
Fahey's departure is the latest in a string of leadership changes at the Department of Homeland Security and the most recent acting ICE director to step down.
Last month, Fahey's predecessor, Tony Pham, departed. Pham had assumed the post last August. 
It's unclear what prompted Fahey's departure. 
3 hr 18 min ago

From CNN's Leinz Vales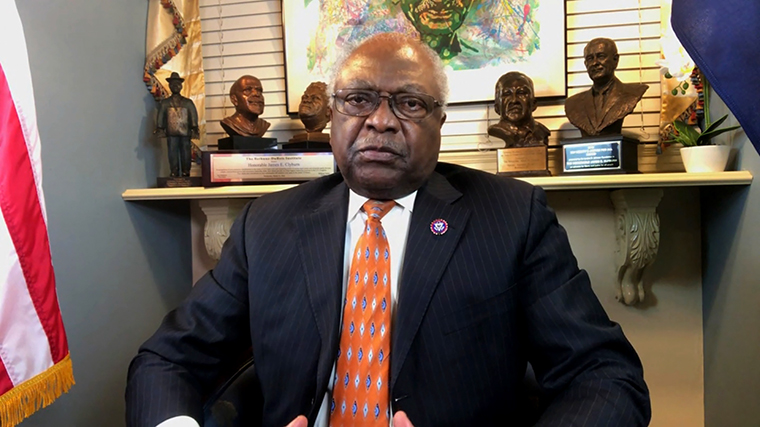 House Majority Whip James Clyburn said Wednesday that "there's a good chance that there will be a conviction in the Senate" of President Trump after he was impeached for the second time in the House.
"I think that Mitch McConnell and a few others recognize that that's the quickest way to get him out of their hair so-to-speak," Clyburn told CNN's Erin Burnett. "So these articles will go over there. There will be people who will conduct the trial. Our managers will do a good job of that. They don't have to do a good job, to tell you the truth. Just put up the videos and bring in the people who are the recipients of these phone calls. I think there will be enough on the record and so, he could very well get a conviction."
On the timing of the impeachment trial, the Democratic lawmaker said that he wouldn't want to see the proceedings interfere with President-elect Joe Biden's first 100 days in office. 
"I do really feel that we ought to do what's necessary for this man not to ever run again," Clyburn said. "But we need to do what is necessary for people's lives to get this stored as soon as possible. I wouldn't want to see an impeachment trial postponed that for too long."
More context: Senate Majority Leader Mitch McConnell has signaled that he's in favor of impeachment, a GOP source says, but he's made it clear that the Senate trial won't start until Biden is sworn in.
See more:
3 hr 40 min ago

From CNN's Jeff Zeleny
President-elect Joe Biden has made clear he's not particularly enthusiastic for President Trump's impeachment. And now, roughly three hours after the House vote was becoming clear, he is still silent on the historic action.
Aides said Biden is still planning to release a statement tonight on the Trump impeachment, but the timing certainly underscores that the Biden team has other priorities today.
The reality is that impeachment will now be one more thing Biden inherits from the Trump presidency.
Biden is still awaiting word on whether the Senate will be able to conduct an impeachment, alongside Cabinet confirmation hearings and Covid legislation he plans to outline in greater detail on Thursday evening.
Aides say Biden and his team are working behind the scenes with Senate Democrats – and House impeachment managers – to keep the impeachment trial as swift as possible, although it remains an open question tonight how successful that might be.
3 hr 44 min ago

From CNN's Brian Fung
President Trump has been permanently banned from Snapchat, according to a statement by the platform. 
 "Last week we announced an indefinite suspension of President Trump's Snapchat account, and have been assessing what long term action is in the best interest of our Snapchat community," a Snapchat spokesperson said.
"In the interest of public safety, and based on his attempts to spread misinformation, hate speech, and incite violence, which are clear violations of our guidelines, we have made the decision to permanently terminate his account," the spokesperson added.
Some background: Facebook has suspended Trump's account "indefinitely," while Twitter has banned Trump completely.
On Tuesday, YouTube announced that it was suspending Trump's channel for at least one week, and potentially longer, after his channel earned a strike under the platform's policies.