2 hr 16 min ago

From CNN's Elizabeth Cohen
Moderna announced this morning that its coronavirus vaccine is 94.5% effective against the virus, making it the second vaccine in the United States to have a stunningly high success rate.
Last week, Pfizer announced that early data show its vaccine is more than 90% effective against the disease.
While the two vaccines appear to have very similar safety and efficacy profiles, Moderna's vaccine has a significant practical advantage over Pfizer's.
Pfizer's vaccine has to be kept at minus 75 degrees Celsius — or about minus 103 degrees Fahrenheit. No other vaccine in the US needs to be kept that cold, and doctors' offices and pharmacies do not have freezers that go that low.
Moderna's vaccine can be kept at minus 20 degrees Celsius, which is about minus 68 agrees Fahrenheit. Other vaccines, such as the one against chickenpox, need to be kept at that temperature.
That means Moderna's vaccine can be kept in "a readily available freezer that is available in most doctors' offices and pharmacies," said Dr. Tal Zacks, Moderna's chief medical officer. "We leverage infrastructure that already exists for other marketed vaccines."
Another advantage of Moderna's vaccine is that it can be kept for 30 days in the refrigerator, the company announced Monday. Pfizer's vaccine can last only five days in the refrigerator.
Experts weigh in:
2 hr 31 min ago

From CNN Health's Naomi Thomas
Alex Azar, US Health and Human Services secretary, praised the Moderna coronavirus vaccine trial news this morning on Good Morning America.
"Here we are, 10 months from the date when this virus hit out shores and we've got a second 90% plus effective vaccine for the American people. This is really a historic day," he told George Stephanopoulos on Monday. 
Azar said that because the Moderna and Pfizer vaccines are already being produced, they hope to have enough by the end of December to vaccinate 20 million of the United States' most vulnerable citizens.
When asked by Stephanopoulos about who would get the vaccine first, Azar said "we're going to follow the guidance. Once the full data package is in, then we're going to follow the guidance of CDC."  
"It'll be wherever it's going to add the most value according to the data and the science and the recommendations of our experts," he said. 
More details:
3 hr 3 min ago

From CNN's Ivana Kottasová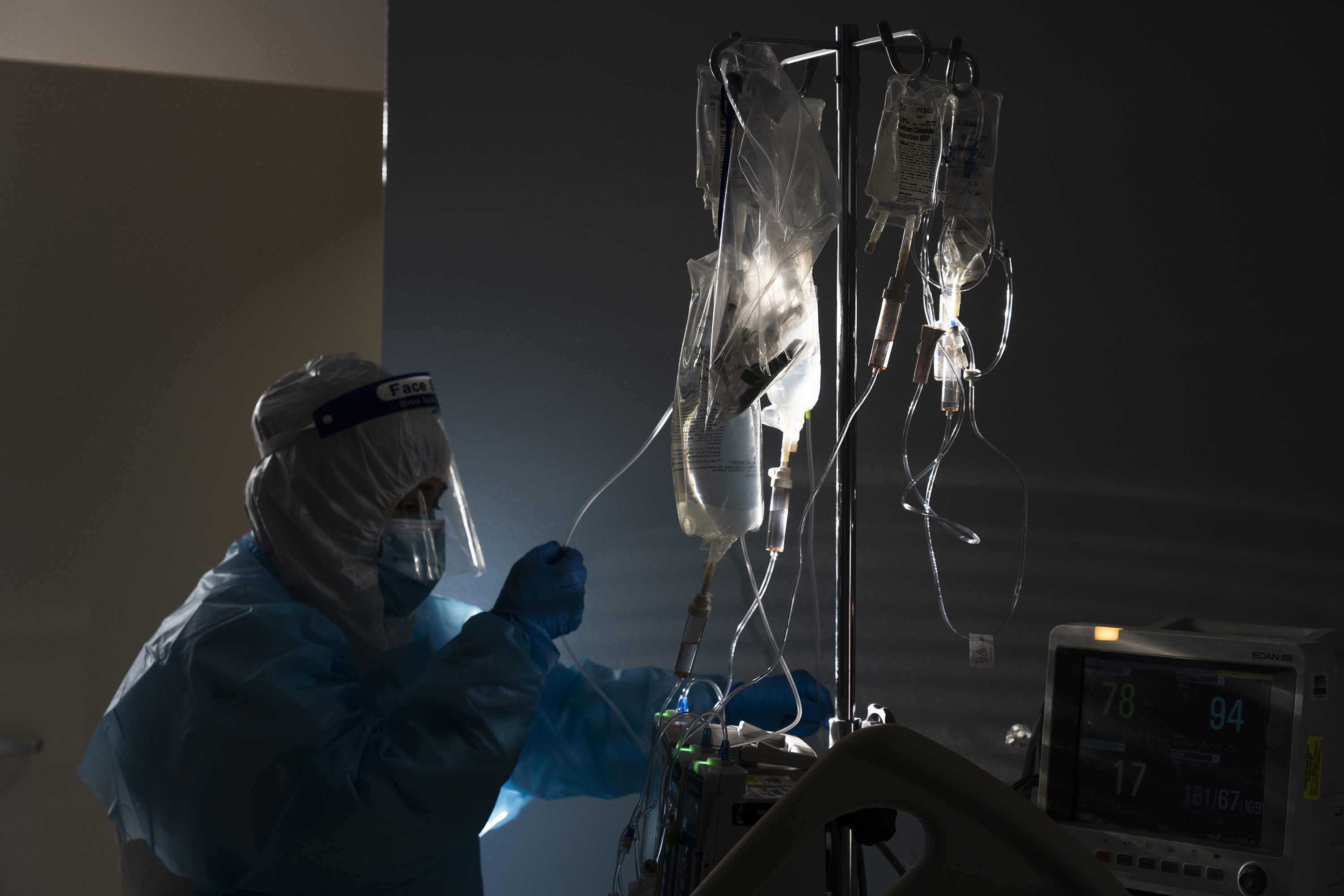 More than 1 million Americans have been infected with Covid-19 in the last week. Over the weekend, the United States topped 11 million coronavirus cases and 246,000 deaths, meaning that one in 1,340 Americans alive in January has now died in the pandemic and one in 30 has been infected.
It's also getting worse. At least 45 states reported more new infections last week compared to the previous week, according to Johns Hopkins University. A new record-high number of patients have been hospitalized. Hospitals in several states are running out of capacity and staff.
But the country's leadership is nowhere to be seen. As an average of more than 1,000 Americans died every day in the past week, President Donald Trump continued to ignore the deepening crisis. In the absence of national action, states have been left to manage on their own. Over the weekend, Washington state announced new restrictions on social gatherings, while Michigan told high schools and colleges to move to remote learning for three weeks. New Mexico is banning in-person services for nonessential businesses starting today.
But the Trump administration hasn't just gone missing. It's actively pushing against the measures that experts say are necessary to curb the spread of the virus. White House coronavirus task force member Dr. Scott Atlas criticized Michigan's new restrictions and urged people to "rise up" against them.
The US is now looking a lot like Europe did a month ago. Belgium, France, Spain, the Czech Republic and others then saw infection levels rising beyond their worst predictions. Running out of hospital beds was a real possibility.
But those countries managed to slow the spread and -- for now -- prevent the virus from overwhelming their health systems. How? Through lockdowns and mask mandates.
The US could follow in their footsteps. Or it could just keep talking about the election.
Here's what else you need to know about the pandemic today:
3 hr 33 min ago

From CNN's Elizabeth Cohen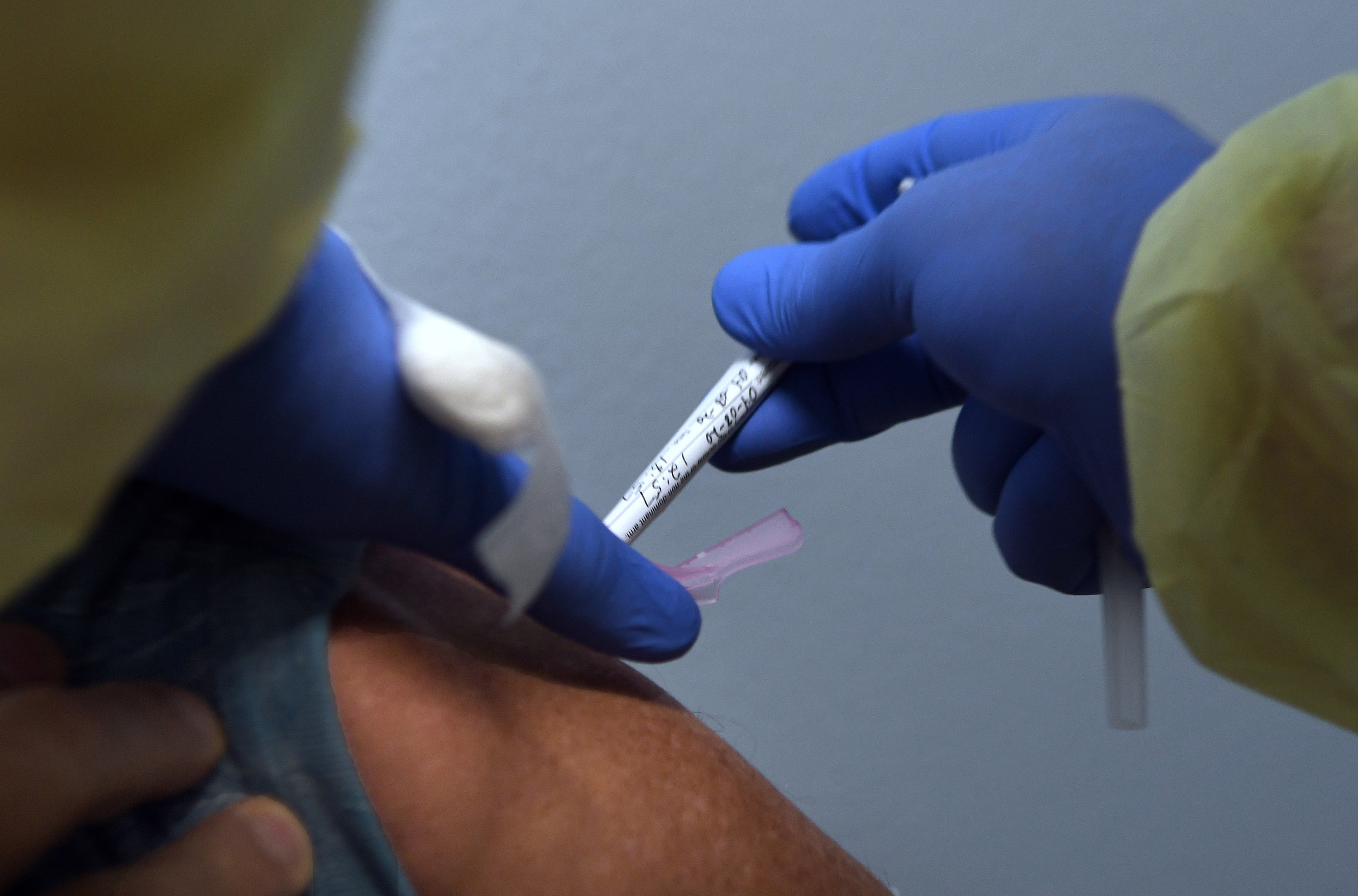 Moderna's coronavirus vaccine is "94.5% effective" in preventing infection, according to early data released by the American biotechnology company on Monday.
The results come hot on the heels of an announcement by US-based pharmaceutical company Pfizer last week that its vaccine candidate was 90% effective.
It's just as good as it gets – 94.5% is truly outstanding," Dr Anthony Fauci, America's top infectious disease expert, said of the Moderna news.
The early results showed the vaccine protected people from getting both mild and severe forms of Covid-19, according to the company. 
In Moderna's trial, 15,000 study participants were given a placebo, which is a shot of saline that has no effect. Over several months, 90 of those people developed Covid-19. 
Another 15,000 participants were given the vaccine, and five of them developed Covid-19. 
Among those receiving a placebo, 11 became severely ill, but none of the participants who received the vaccine became severely ill. 
The company said its vaccine did not have any significant side effects. A small percentage of those who received it experienced symptoms such as body aches and headaches. 
Moderna plans to apply to the US Food and Drug Administration for authorization of its vaccine soon after it accumulates more safety data later this month. 
Fauci said he expects the first vaccinations to begin "towards the latter part of December, rather than the early part of December." 
How the Moderna and Pfizer vaccine candidates compare: Moderna's vaccine has some practical advantages over Pfizer's. Moderna's vaccine can be kept in a freezer that's typically available in doctors' offices and pharmacies, and then can be kept in the refrigerator for 30 days. Pfizer's vaccine needs to be kept much colder, and doctors' offices and pharmacies don't have freezers that go that low. It then can stay in the refrigerator for only five days.
46 min ago

From CNNs Fred Pleitgen in Berlin
A Covid-19 vaccine could be delivered as early as the end of the year, according to German company BioNTech and US pharmaceutical giant Pfizer.
"Based on current projections we expect to produce globally up to 50 million vaccine doses in 2020 and up to 1.3 billion doses in 2021," the companies said in a press release last week.
The two companies announced last week that their candidate vaccine was more than 90% effective in preventing infection in volunteers, per preliminary data. The vaccine uses a never-before-approved technology called messenger RNA, or mRNA, to produce an immune response in people who are vaccinated.
The mRNA works by tricking cells into producing bits of protein that look like pieces of the virus. The immune system learns to recognize and attack those bits and, in theory, would react fast to any actual infection.
CORRECTION: An earlier version of this post cited a Twitter account that has been suspended. That sourcing has been removed.
4 hr 12 min ago

From CNN's Sebastian Shukla
British Prime Minister Boris Johnson said he was healthy and had no coronavirus symptoms after being forced to self-quarantine on Sunday due to contact with an MP who tested positive for Covid-19.
Johnson said he was "as fit as a butchers dog" and "bursting with antibodies," but that he would still be quarantining to stop any potential spread of the virus.
In a video posted to Twitter, Johnson praised the UK National Health Service Test and Trace system, which notified him of his exposure, saying that he was heading into his quarantine with a "high heart, full of optimism and confidence."
And he sounded a positive note about the UK's virus response, saying that Britain now had "two gigantic boxing gloves to wallop our foe into submission," referring to mass testing and the prospect of a vaccine.
In April, Johnson was treated for Covid-19 in the hospital, where he spent three nights in intensive care.
Hear Boris Johnson's message after potential Covid-19 exposure:
5 hr 57 min ago

From CNN's Stephanie Halasz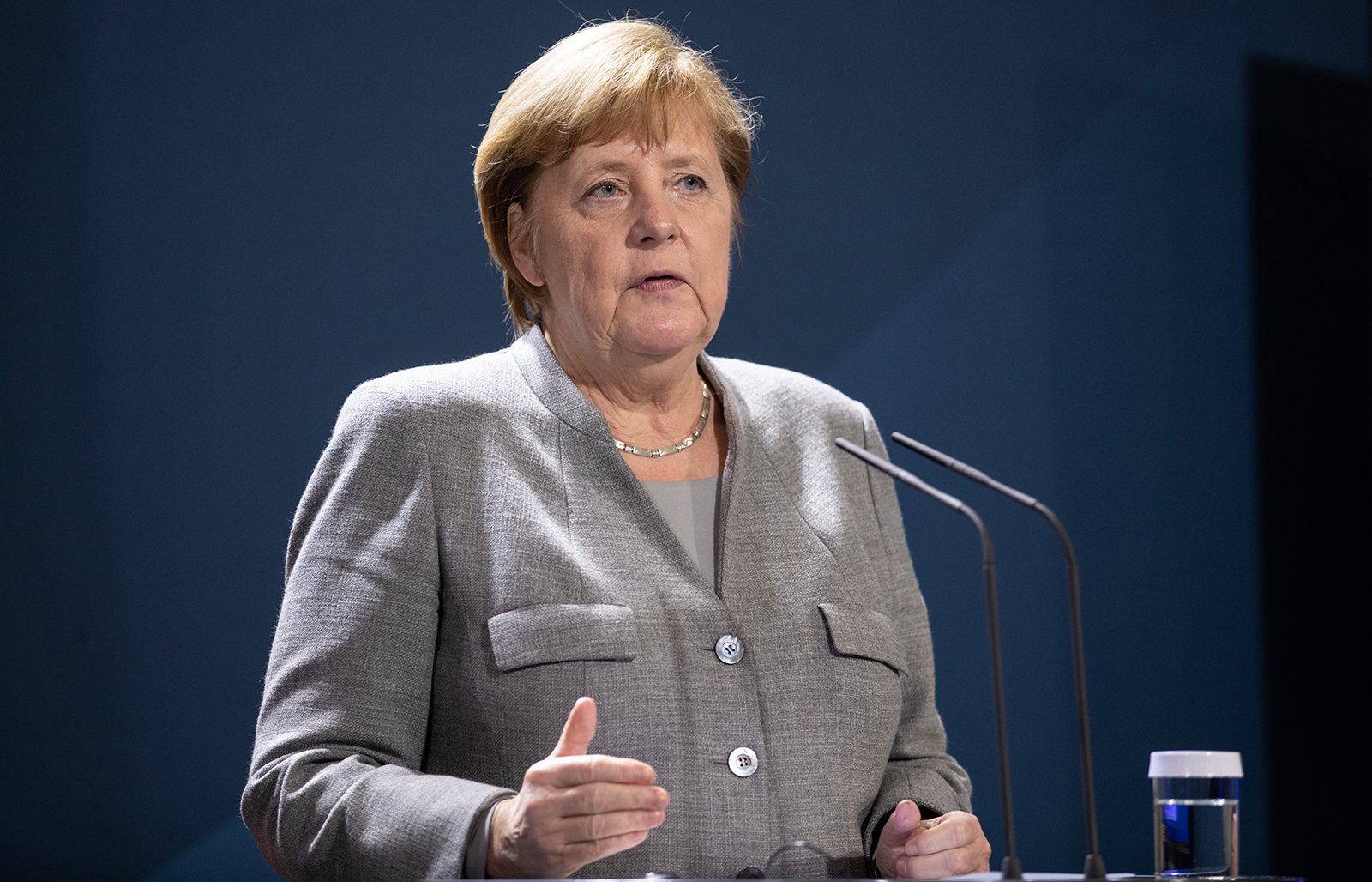 German Chancellor Angela Merkel is due to meet the country's state governors Monday to discuss the introduction of new coronavirus restrictions.
Ideas on the agenda for the meeting, scheduled for 2 p.m. local time, are expected to include the banning of any private parties in the run-up to Christmas, CNN affiliate NTV reported.
Other possible measures include limiting people to meet only with members of their own household and a maximum of two other people from another household. Youngsters would only be able to meet with one other friend for the time being.
Those displaying symptoms of a cold would have to immediately go into home quarantine and until the symptoms abate, according to NTV. 
While schools will stay open, the meeting will consider whether to cut classes in half to reduce students' numbers, and to require younger pupils to wear masks in school, NTV reported.
5 hr 55 min ago

From CNN's Saskya Vandoorne in Paris
France has passed the peak of its coronavirus outbreak, the country's Health Minister Olivier Veran said on Sunday.
"Over the past 10 days, there's been a decrease in the number of new Covid-19 cases, and the positivity rate has been declining, so everything suggests that we have passed a peak of the epidemic," Veran said in an interview with regional press group Ebra.
"We are once again getting this epidemic under control," he said. 
Veran said the decrease in cases was due to lockdown measures. "But we have not defeated the virus yet," he said. 
On Sunday, France reported 27,228 new coronavirus cases in the previous 24 hours. The country's total caseload is surging close to 2 million, according to its health agency.
Intensive Care Unit admissions and hospitalization rates increased on Sunday, after a small dip on Friday and Saturday.
7 hr 48 min ago

From CNN's Angus Watson in Sydney
The Australian state of South Australia has reinstated some social distancing restrictions and halted international flights into its capital, in an attempt to curb a new coronavirus outbreak.
Announced by the state's Premier Steven Marshall on Monday, the new measures include the closing of gyms, canceling community sport and capping funerals at 50 people. Masks will be mandatory for aged care facilities, with visitors capped at two per day.
South Australia reported four cases of coronavirus on Sunday -- its first local infections since April. The cluster grew to 17 on Monday, according to health authorities. 
One of the coronavirus cases works at a hotel quarantine facility, where international arrivals into Adelaide must quarantine for 14 days.
"Time is now of the essence, and we must act swiftly and decisively on the health advice to stay ahead of the game," Marshall said. "We cannot wait to see how bad this gets."
The state of Western Australia, which received flights from Adelaide on Sunday, designated South Australia as a "medium risk" jurisdiction on Monday and enforced a 14-day quarantine for arrivals from the state.
Victoria and New South Wales, the two states which previously saw large coronavirus outbreaks, will not subject arrivals from South Australia to quarantine.