2 hr 58 min ago

From CNN's Salma Abdelaziz and Sarah Dean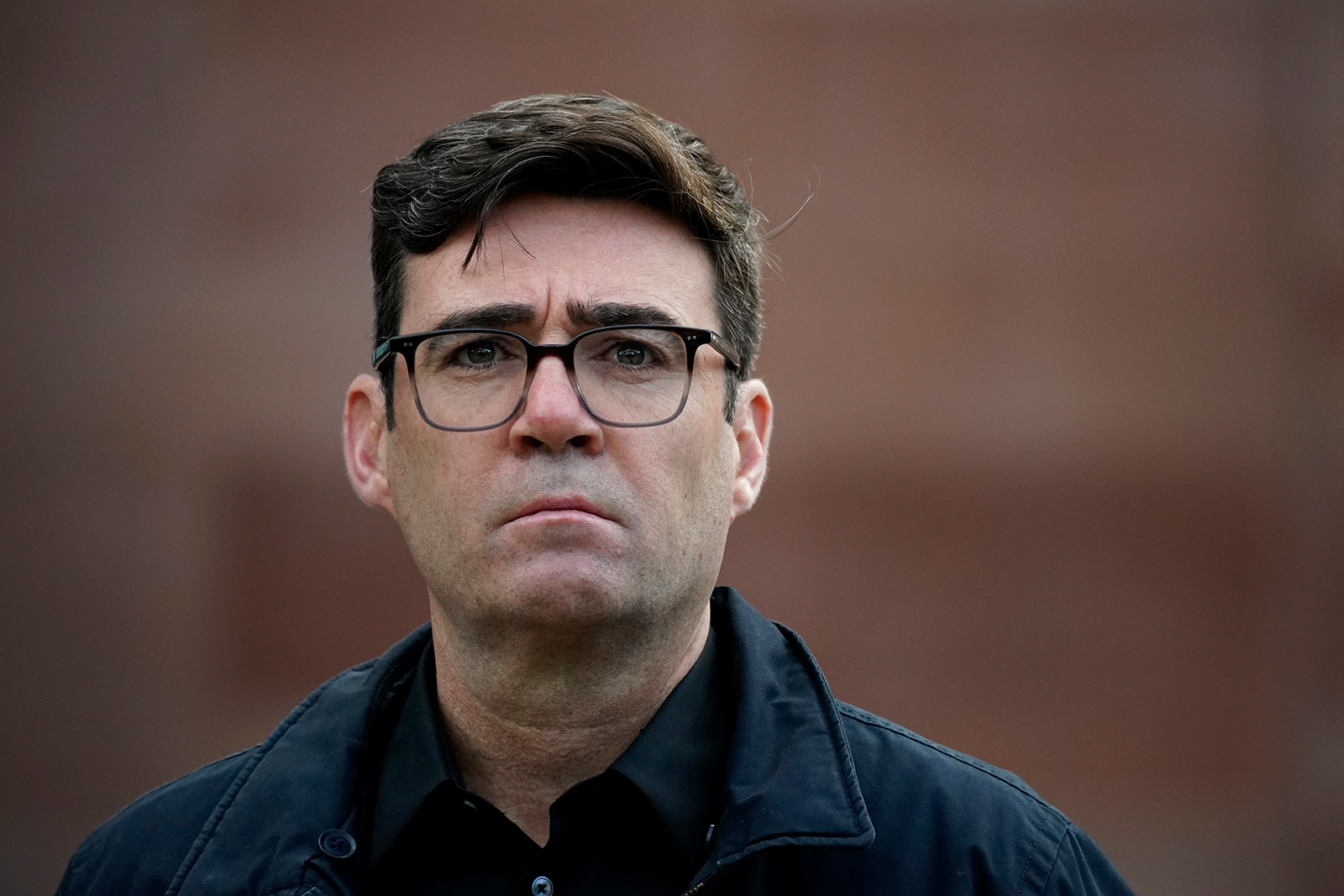 Greater Manchester Mayor Andy Burnham slammed British Prime Minister Boris Johnson after the northern English city was forced into the country's strictest Tier 3 coronavirus restrictions, after local leaders and the central government failed to reach an agreement on an economic relief deal on Tuesday.
Burnham said he requested £90 million ($117 million) in government support until the end of the financial year -- based on a £15 million per month costing -- but the government tabled £60 million. Burnham said he later agreed to £65 million but the government did not budge and walked away. 
UK Prime Minister Boris Johnson said at a Downing Street news conference Tuesday that the government "made a generous and extensive offer to support Manchester's businesses" but "the Mayor didn't accept this unfortunately.
He said that Greater Manchester will receive £22 million of financial help, adding that not to enforce the new restrictions "would put Manchester's NHS [National Health Service], and the lives of many of Manchester's residents, at risk."
UK Health Secretary Matt Hancock said in the House of Commons that the £60 million offer was still on the table.
The opposition Labour party will today force Parliament to vote for a fair deal for communities facing restrictions, according to its leader Keir Starmer.
Under the new Tier 3 rules, Manchester will have to shut pubs and bars and there will be a ban on social mixing indoors and in private gardens -- although questions have been raised over how the region will comply following the stand-off.
Many in the UK -- including Starmer and scientists advising the government -- have called for a national "circuit-breaker" lockdown, as seen in Wales and Ireland. But Johnson has resisted the calls so far, favoring a tiered, localized approach.
WATCH:
4 hr 16 min ago

From CNN's Christina Maxouris
A leading health expert says US Covid-19 cases will begin to rapidly accelerate in a week as the country topped 60,000 new infections Tuesday -- triple what the daily average was back in June, when restrictions had begun to ease.
The prediction comes after several state leaders reimposed some measures to help curb the spread of the virus, fueled by small gatherings increasingly moving indoors with the colder weather, as well as other factors such as college and school reopenings. The national seven-day case average has increased at least 18% since the previous week and is now a staggering 61% higher than what it was five weeks ago. And as multiple experts have warned, things will likely get worse before they get better.
"It's going to be a difficult fall and winter," Dr. Scott Gottlieb, former commissioner of the US Food and Drug Administration, told CNBC Monday. "I think we're about two or three weeks behind Europe -- so we're about a week away from starting to enter a period where we're going to see a rapid acceleration in cases."
The difference is many European countries were able to suppress their numbers of new cases over the summer, but the US entered the fall season with a relatively high baseline average of new infections -- something experts warned wouldn't help in containing another surge of cases. Dr. Anthony Fauci said earlier this week European Union countries were able to bring their baseline down because of strict and stringent lockdowns, adding the US did not "shut down nearly as much as our colleagues in Italy and Spain."
Ahead of bleak outlooks of the coming weeks, hospitalizations in the US have also began to rise, with more than 39,000 Covid-19 patients nationwide, according to the COVID Tracking Project.
"We're seeing hospitalizations go up in 42 states right now, cases are going up in 45 states, and there really is no backstop," Gottlieb said. "This fall and winter season is when the coronavirus is going to want to spread."
Read the full story:
5 hr 36 min ago

From CNN's Vasco Cotovio in London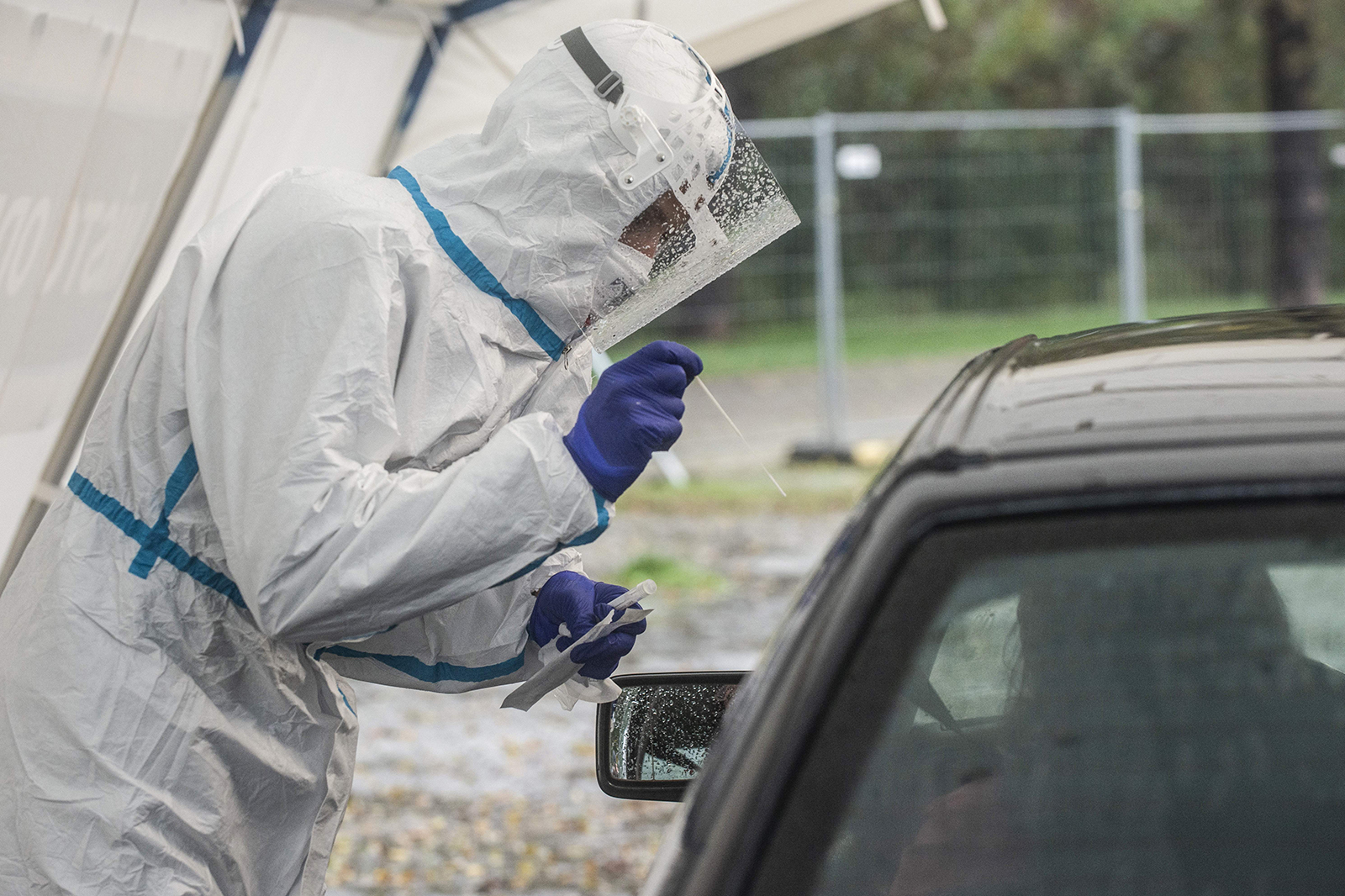 Authorities in the Czech Republic have reported 11,984 new coronavirus infections for Tuesday, the highest daily increase since the pandemic reached the country.
At least 193,946 cases have been confirmed in the country since the pandemic began, according to data released by Czech health authorities early on Wednesday. Of those, 113,219 are still considered active,.
At least 1,619 people have died.
Czech authorities were hailed as a success story during Europe's first wave of Covid-19 in March. But recently they have struggled to cope with the rising number of infections throughout the country.
According to the European Centre for Disease Control, the Czech Republic has the worst infection rate in Europe, with more than 900 infections per 100,000 people, in the past 14 days.
Read more about the Czech Republic's efforts to stop the pandemic:
6 hr 51 min ago

From CNN's Francesca Street and Gaëlle Fournier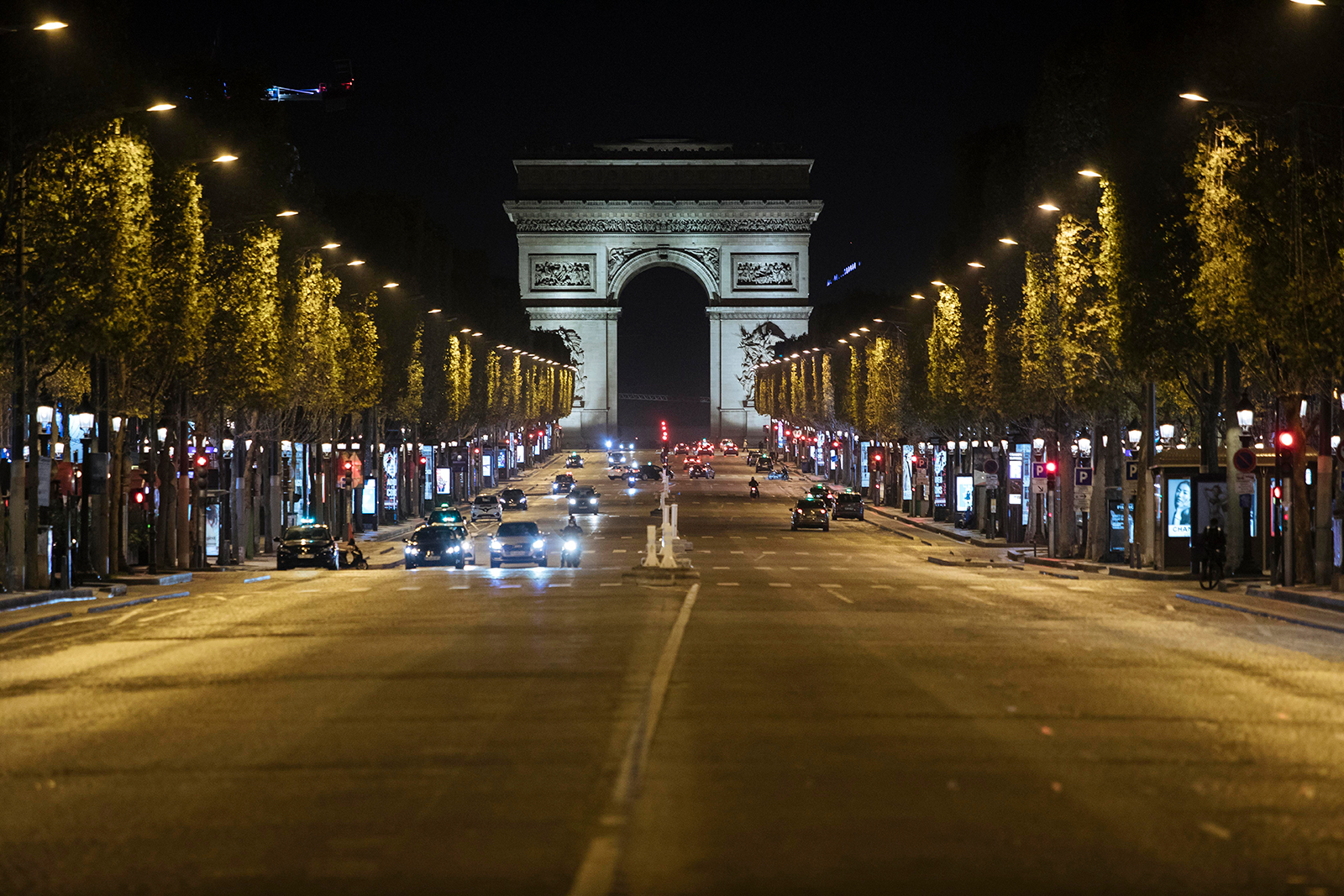 Only a few weeks ago, the cafés, bars and restaurants of Paris were bustling late into the night, neon signs gleaming and masked patrons spilling onto flower-filled terraces, still reveling in their freedom after a strict spring lockdown.
The street life the city is famous for was back, and it was almost as if the French capital was back to its old self
Now, those same streets are being deserted again, as a strict new nightly curfew is imposed to combat a worrying surge in coronavirus cases in France that are part of a wider trend of numbers rising across Europe.
Hospitality venues must close and citizens stay home between between 9 p.m. to 6 a.m. across Paris. Other French cities, including Aix-en-Provence, Grenoble, Marseille, Montpellier, Toulouse, Saint Etienne, Lille, Rouen and Lyon are also affected.
Violating the rules carries a fine of €135 (roughly $160) for a first offense, and goes up to €1,500 ($1,760) if the offense is repeated.
Photographer Kiran Ridley took to the boulevards and alleyways of Paris on October 17 -- the night the curfew was introduced -- to capture what it's like when the city goes dark, and contrast these eerie images with snapshots of livelier scenes of the same spots back in September and early October.
See the photos here:
7 hr 50 min ago

From CNN's Joe Sutton
A total of 60,315 new cases of Covid-19 were diagnosed in the United States on Tuesday, according to Johns Hopkins University. At least 933 new virus-related deaths were also reported.
At least 8,273,296 coronavirus cases have now been identified nationwide since the pandemic began, killing at least 221,052 people, according to the university's tally.
The totals include cases from 50 states, the District of Columbia and other US territories, as well as repatriated cases. 
Track US cases here:
8 hr 9 min ago

From CNN's Jessie Yeung, Esha Mitra and Vedika Sud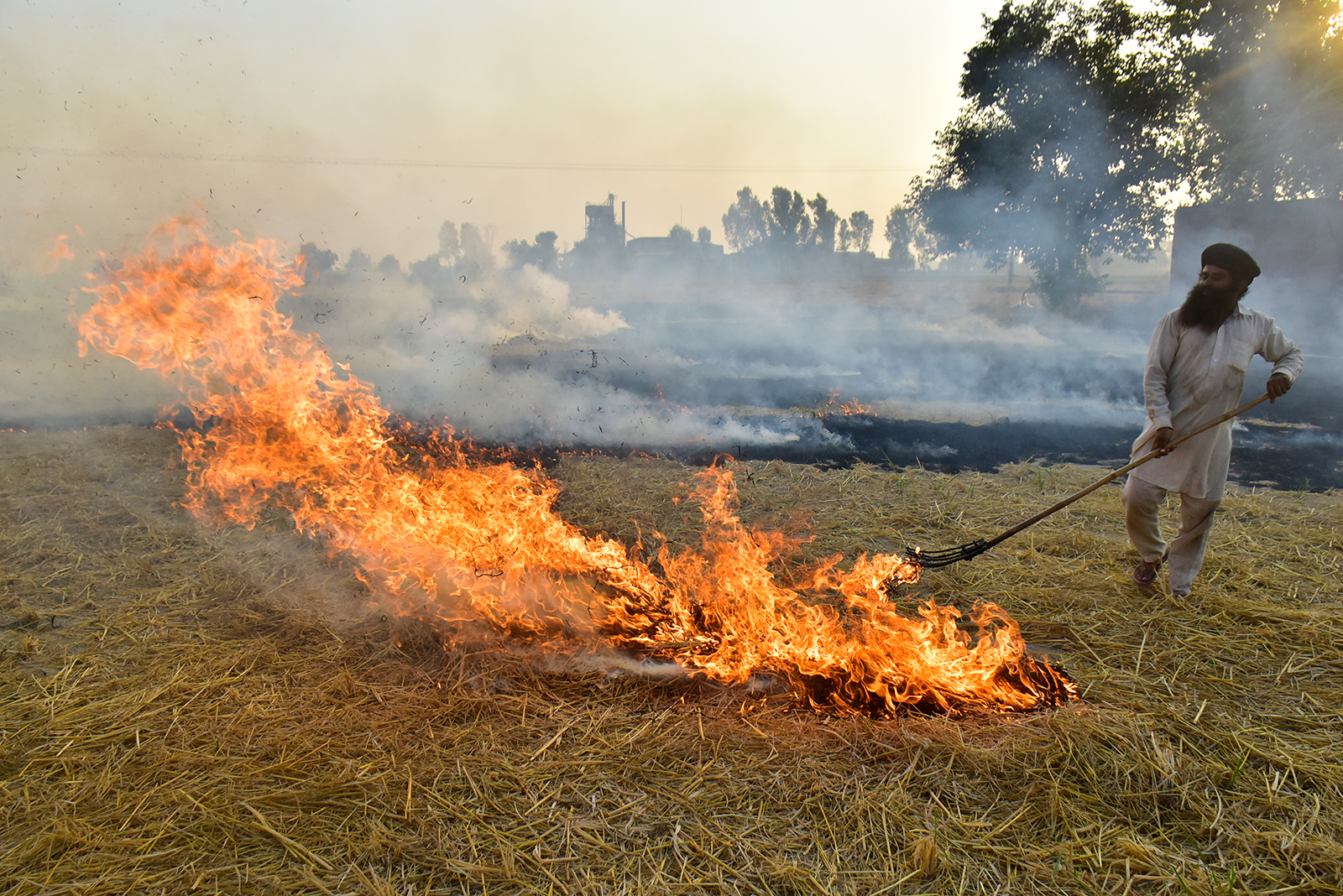 A familiar scene is taking place in northern India. Vast fields burn, flames engulfing bare stalks of already-harvested crops. Billowing smoke travels across state borders. In towns and cities, the air is thick with yellow haze.
Stubble burning, the practice of intentionally setting fire to cultivated fields to prepare the land for its next crop, is one of the chief drivers of India's so-called annual pollution season, which begins each winter.
It is especially bad in cities like the capital New Delhi, where smog from the burning crop fields, vehicular emissions, power plants, construction sites, and smoke from Diwali firecrackers combine to create a toxic cloud that lingers until spring.
Authorities have been trying for years to combat this serious public health risk -- but there's a new urgency this year, with fears that pollution could compound the danger of Covid-19.
The coronavirus outbreak in India has infected nearly 7.6 million people and killed more than 115,000, according to the country's Health Ministry. India went into a months-long nationwide total lockdown in an attempt to contain the virus -- but with little success. Presently, India has the second highest number of infections globally, after the United States, and the third highest number of deaths.
Experts and politicians now worry that the arrival of pollution season could pose a double threat, putting people at higher risk of severe infection, while increasing the strain on public health services.
"The combination of air pollution along with Covid-19, and especially as this is going to happen during the winter months, is something we need to be really concerned about and take adequate measures, so that we don't let a huge spike occur in the number of cases," said Dr. Randeep Guleria, director of the All India Institute of Medical Sciences.
Read the full story:
9 hr 1 min ago

From CNN Health's Shelby Lin Erdman
The number of Covid-19 cases in children across the United States jumped 13% in the first two weeks of October, according to a new report released Tuesday.
A total of 84,319 children nationwide were diagnosed with the novel coronavirus from October 1-15, according to the American Academy of Pediatrics (AAP) and the Children's Hospital Association.
"While children represented only 10.9% of all cases in states reporting cases by age, over 741,000 children have tested positive for COVID-19 since the onset of the pandemic," the AAP said.
The overall rate of infection is 986 cases per 100,000 children in the population, the group added.
However, children still make up a small number of deaths and serious cases from Covid-19, according to state by state data.
As of October 15, children represented 1%-3.6% of total hospitalizations, depending on the state. Between 0.5% and 7.2% of all child coronavirus cases resulted in hospitalization and no more than 0.24% of total deaths. Fourteen states reported no deaths among children.
Some caveats: The data is limited because of its reliance on how each state reports its cases, but it still "underscores the urgent need to control the virus in communities so schools may reopen," the Academy said. It defines children as those 17 and younger.
The report's count is likely underestimated and is incomplete because not all states report data in the same way.
Forty-nine states, New York City, the District of Columbia, Puerto Rico and Guam contributed data for the AAP report. A smaller subset of states report information about hospitalizations and deaths by age. 
9 hr 11 min ago

From CNN's Sandi Sidhu in Hong Kong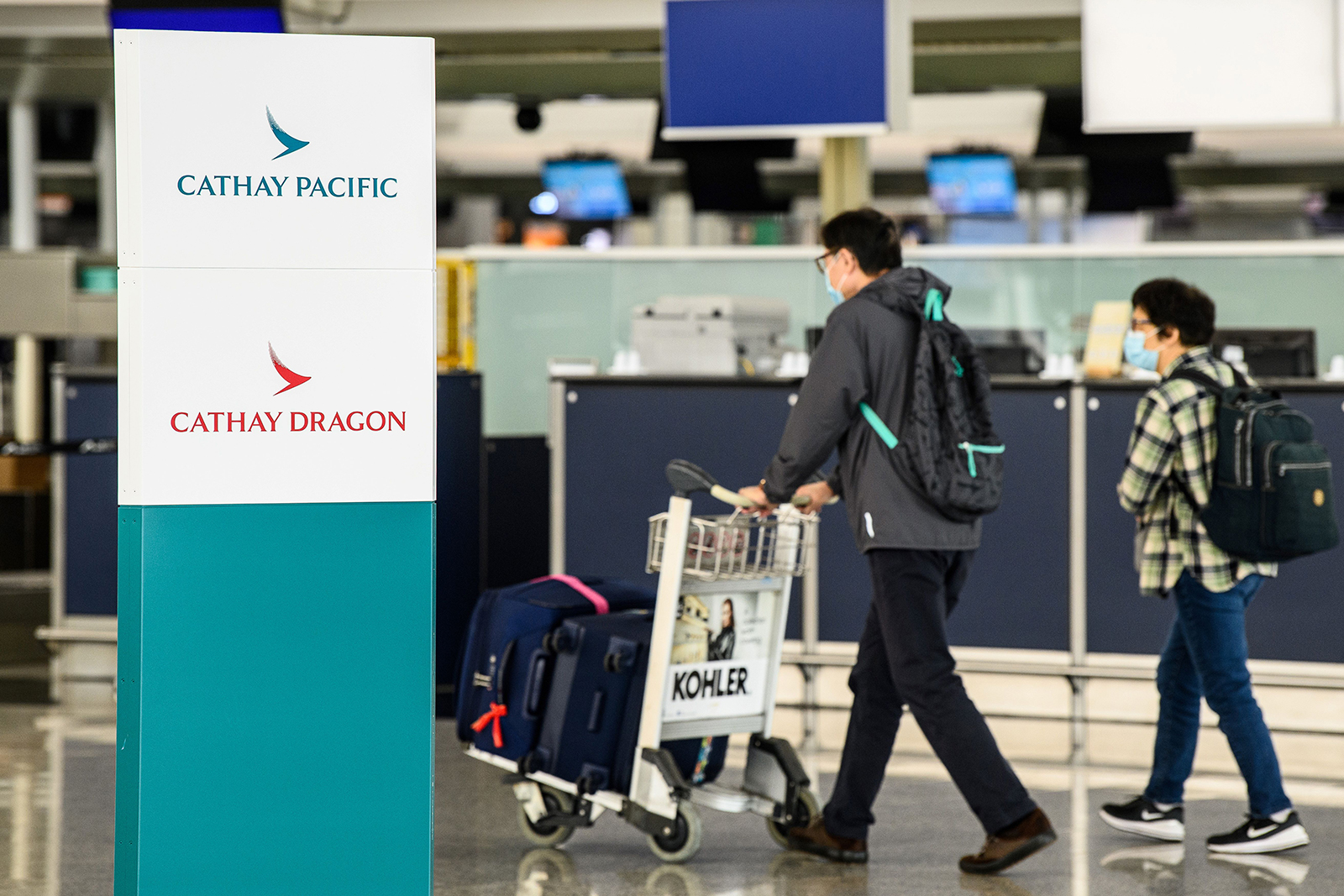 Cathay Pacific is eliminating thousands of jobs and shuttering its regional airline Cathay Dragon as the Covid-19 pandemic roils the global travel industry.
The cuts will affect 5,300 employees in Hong Kong, where the company is based. Some 600 workers outside of the Asian financial hub will also be affected, Cathay said in a statement.
The company also plans to eliminate additional jobs that remained unfilled, either through a recruitment freeze or natural attrition. All told, Cathay is reducing about 8,500 jobs across the company, accounting for about 24% of its headcount.
"We have taken every possible action to avoid job losses up to this point," said Cathay Pacific Group CEO Augustus Tang in a statement.
He said the airline has scaled back capacity, deferred new aircraft deliveries, frozen recruitment and cut executive pay, among other measures.
Even so, Tang said the company continues to burn as much as 2 billion Hong Kong dollars ($258 million) per month. Wednesday's changes will reduce the company's cash burn by about 500 million Hong Kong dollars ($65 million) per month, he added.
10 hr 58 min ago

From CNN Business' Hanna Ziady
Bank tellers are out and robotics engineers are in, according to a new report that says the coronavirus recession is accelerating technological changes that could displace 85 million jobs within the next five years.
"Automation, in tandem with the Covid-19 recession, is creating a 'double disruption' scenario for workers," said the report published Wednesday by the World Economic Forum, which warns that inequality is likely to increase unless displaced workers can be retrained to enter new professions.
More than two-fifths of large companies surveyed by the WEF plan to reduce their workforces due to the integration of technology.
"For the first time in recent years, job creation is starting to lag behind job destruction — and this factor is poised to affect disadvantaged workers with particular ferocity," the WEF said in its report.
The coronavirus pandemic has caused a sharp spike in unemployment around the world. Several major economies in Europe and elsewhere have extended support for wages in order to offset the alarming rise in joblessness. Unemployment in the United States, meanwhile, continues to march higher while lawmakers quarrel over new stimulus measures.
"As unemployment figures rise, it is of increasing urgency to expand social protection including support for retraining to displaced and at-risk workers as they navigate the paths... towards the 'jobs of tomorrow,'" the WEF report said.
The pandemic risks deepening existing inequalities because industries that have been hardest hit, including travel and tourism, hospitality and retail, tend to have younger, and lower-wage workers who are disproportionately female.
The World Bank has warned that the pandemic could increase income inequality and push up to 115 million people into extreme poverty this year.
Read the full story: