From CNN's Vedika Sud and Mitchell McCluskey
India will begin to implement looser restrictions in its second phase of reopening, India's Ministry of Home Affairs announced on Monday, a day before Prime Minister Narendra Modi is set to address to the nation.
The latest numbers: It comes as India reported its biggest one-day jump in new coronavirus cases for the eighth consecutive day, after a record 19,459 new cases were reported on Monday, according to the country's health ministry.
India has now seen a total of more than 100,000 new infections just in the past six days. The total number of coronavirus infections in India is now at approximately 548,318, with at least 16,475 deaths.
Here's what will happen under the new guidelines:
Domestic flights and train operation times to be expanded.
Curfew will be enforced from 10 p.m. to 5 a.m.
Shops will now be allowed to have more than five people inside. 
Schools, metro rail, theaters, bars, and gyms will all remain closed and large gatherings will continue to be banned until further notification.
The changes go into effect on July 1, but strict enforcement will continue in all containment zones. Government training institutions will be allowed to function starting July 15.
Persons above 65 years, people with co-morbidities, pregnant women and children below the age of 10 are advised to stay at home, except for meeting essential requirements and for health purposes.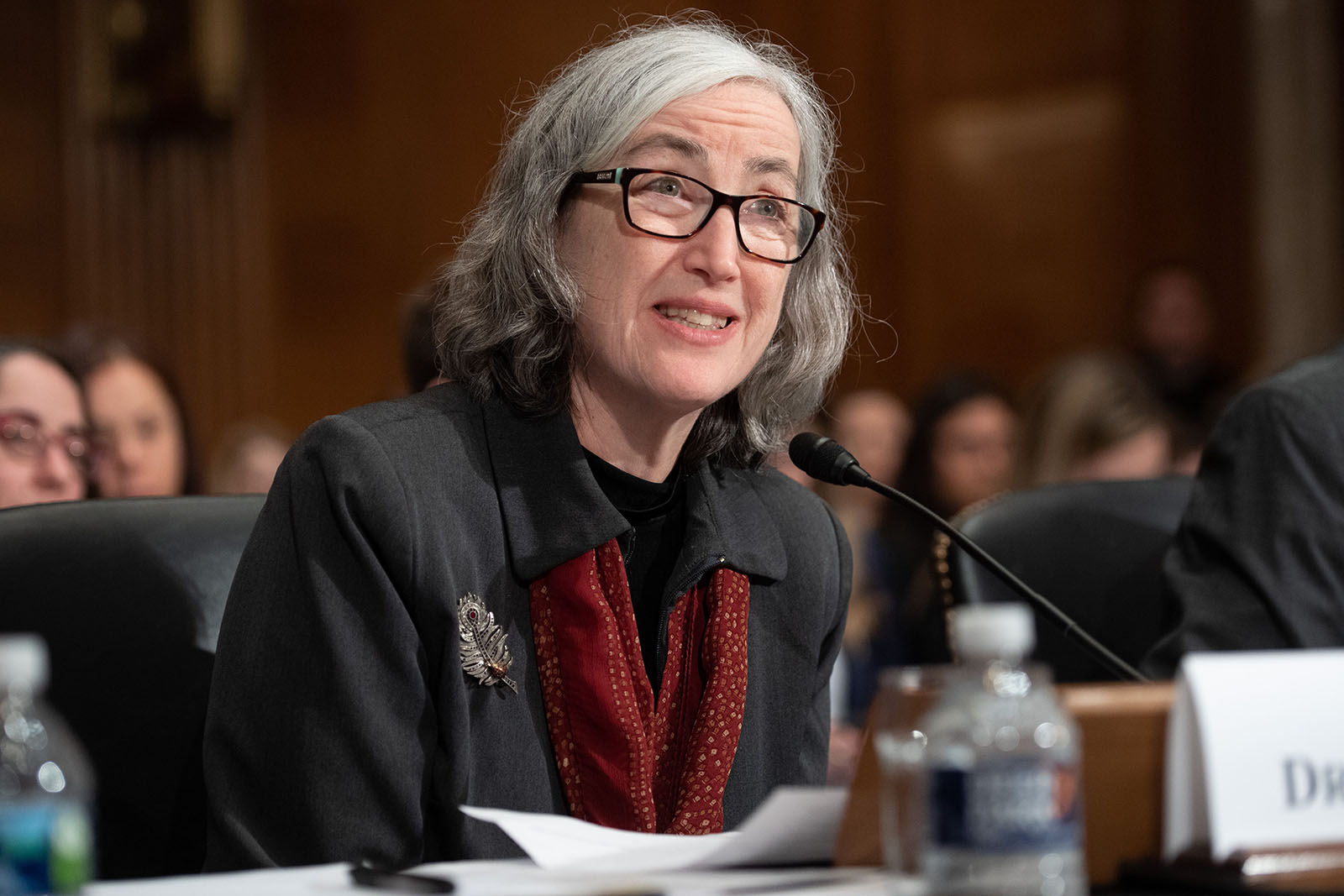 Getting the flu vaccine is more important this year than it ever has been before, said Dr. Anne Schuchat, principal deputy director of the US Centers for Disease Control and Prevention.
"It's really important for people to get flu vaccine," she said, speaking at a JAMA Live event on Monday. "We recommend everybody six months and over get a flu vaccine and this year more than ever."
People want to avoid getting flu anyway, during normal times, Schuchat said. Averting flu during the Covid-19 pandemic could prevent people from having to get tested for other respiratory illnesses.
"The kind of person that should be tested for Covid probably should be tested for flu, and they can have both at the same time," she said. Data from China has suggested that people can have both viruses at the same time, Schuchat said.
CDC has developed a test that looks for both flu strains and Covid-19 at the same time. It's being reviewed by the US Food and Drug Administration for emergency use authorization.
"We've also updated guidance about how to get vaccine out in this era," Schuchat said. "You don't really want a big, mass crowd of people," she added. There is also guidance on how to distance while you're getting a flu vaccine.
From CNN's Reynolds Ostrover and Michael Nedelman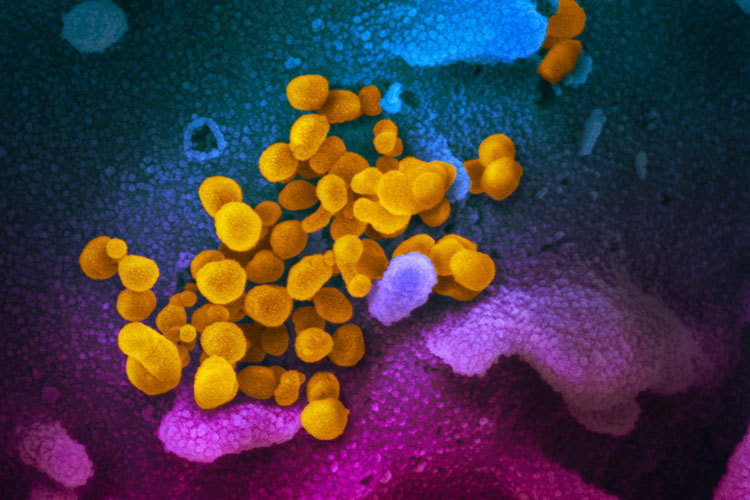 Two reports published Monday show that a pediatric inflammatory syndrome linked to Covid-19 can cause serious symptoms in children and can sometimes be deadly. 
They show that 80% of patients with multisystem inflammatory syndrome in children (MIS-C) were treated in intensive care. Most recovered but four children died and more than a quarter of the children in one study were still hospitalized as of May 20. 
In one report, researchers from the US Centers for Disease Control and Prevention analyzed 186 cases from 26 states between March 15 and May 20. Patients were hospitalized for a median of seven days; 20% required ventilation to help them breathe, and 2% — or four patients — died. The median age of patients was 8 years old; just 7% of patients were under a year old, most of the rest were between a year old and 14, and 16% were ages 15 to 20. 
Most of the children — 70% — tested positive for the infection by a test called PCR that finds direct evidence of the virus, or antibody testing, which finds evidence of past infection. The rest had been exposed to people with the virus in the past month, the researchers said.
The CDC team said the timing of the illnesses suggests "a substantial proportion of the patients in this series were infected ... at least one to two weeks before the onset of MIS-C."
Overall, 19% were White, 25% were Black, 31% were Hispanic or Latino, and the ethnicity of 22% was unknown.
A second report by the New York State Department of Health looked at 99 children with suspected or confirmed MIS-C hospitalized between March 1 and May 10. In this study, median hospital stay was six days, and just over half the patients had evidence of myocarditis, or inflammation of the heart muscle.
Both reports, published Monday in the New England Journal of Medicine, described how a majority of children with MIS-C experienced symptoms including fever and chills, elevated heart rate, gastrointestinal problems and rash. 
On May 14, the CDC issued a health advisory to doctors across the country, providing an official definition of the syndrome — called multisystem inflammatory syndrome in children (MIS-C) — and telling physicians to be on the lookout. 
The agency describes MIS-C as "a condition where different body parts can become inflamed, including the heart, lungs, kidneys, brain, skin, eyes, or gastrointestinal organs." While it is still not known precisely what causes the syndrome, most children get better with medical care, the agency adds.
Rhode Island will impose a mandatory 14-day quarantine starting Tuesday for people coming from a state with a 5% or greater positivity rate, Gov. Gina Raimondo announced on Monday. 
If a traveler can attest to having a negative Covid-19 test within the past 72 hours, then a quarantine will not be required, she added. That would be done on an "honor system." 
"This will be a hard thing to enforce, I'll be the first to admit it," the governor said.
She said the state will enforce the rule through widespread signage and working closely with the local tourism industry to make sure individuals are made aware of the rule.  
The state will not be stopping people with out-of-state license plates to enforce the rule. It is not clear what the penalties will be for violating the quarantine.
The quarantine rule currently applies to 23 states as of Monday, and Rhode Island will keep a list of states impacted by the rule updated weekly based on data from the Centers for Disease Control and Prevention and Johns Hopkins University, Raimondo said.
Professional golfer Harris English has tested positive for coronavirus. English becomes the fifth PGA TOUR player to test positive for Covid-19 since the tour's return to tournament play in mid-June.
English did not compete in last week's Travelers Championship but was set to play in this week's Rocket Mortgage Classic in Detroit, Michigan. English has withdrawn from the event but says he feels healthy.
 "While it's disappointing to receive this news, as I feel healthy, I'm pleased that the new safety protocols we have in place worked this week," English said in a statement provided by the PGA Tour.
He continued: "I fully supported the TOUR's new rule of not allowing anyone on the tournament grounds until testing negative, as protecting others in the field and everyone affiliated with the tournament and the community should be the No. 1 priority as a result of a positive test. I appreciate the TOUR's support and I look forward to competing again after I'm fully recovered."
Some context: On Sunday, it was announced that Dylan Frittelli had become the fourth PGA tour golfer to test positive for coronavirus. Previously, Nick Watney, Cameron Champ and Denny McCarthy had tested positive for Covid-19.
From CNN Health's Maggie Fox
Children should be physically in school, for their own well-being and for the most effective learning, the American Academy of Pediatrics (AAP) says.
The group, which represents and guides pediatricians across the country, updated its back-to-school recommendations to say the evidence shows that schools are probably not greatly amplifying the spread of coronavirus.
 "The AAP strongly advocates that all policy considerations for the coming school year should start with a goal of having students physically present in school," the group recommends on its website. 
"The importance of in-person learning is well-documented, and there is already evidence of the negative impacts on children because of school closures in the spring of 2020. Lengthy time away from school and associated interruption of supportive services often results in social isolation, making it difficult for schools to identify and address important learning deficits as well as child and adolescent physical or sexual abuse, substance use, depression, and suicidal ideation," the AAP said.
Children are at less risk from coronavirus than adults, the pediatrics group said, adding that while there are still many questions about the virus, evidence indicates children are less likely to be symptomatic.
"In addition, children may be less likely to become infected and to spread infection. Policies to mitigate the spread of Covid-19 within schools must be balanced with the known harms to children, adolescents, families, and the community by keeping children at home," the AAP said.
The group said there is no way to completely remove all risk associated with the virus and policies should be made with the intention to mitigate instead.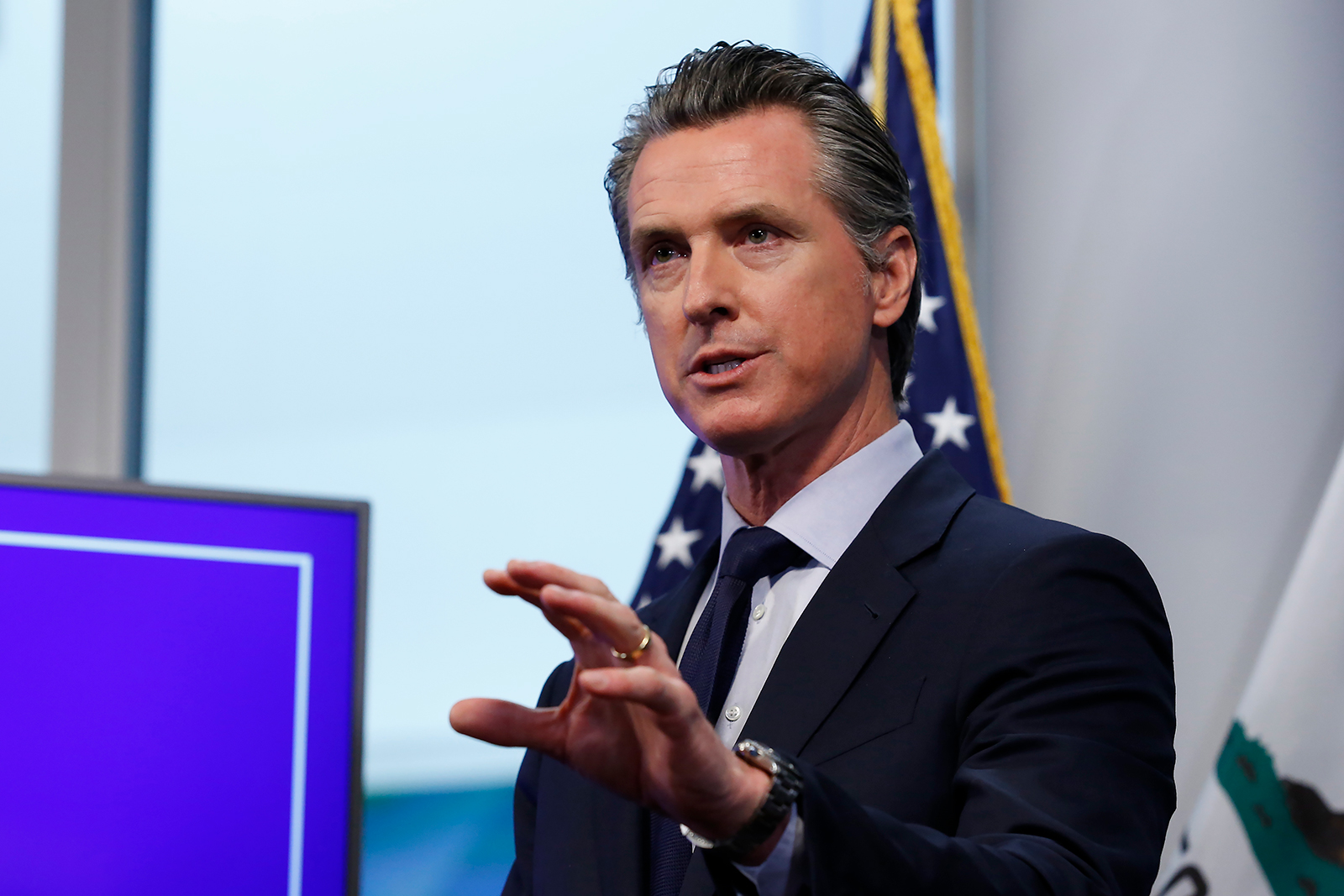 California has 19 of 58 counties on a coronavirus "watch list" as the virus continues to spread, Gov. Gavin Newsom said in a press conference. Those counties make up for about 72% of the state's population.
In just the past week, the state has seen a 45% increase in total number of coronavirus cases that have tested positive, bringing California's seven-day positivity rate to 5.9%.
"We don't like the trend line," Newsom said.
Elevated disease transmission, increasing hospitalization and limited hospital capacity are the key factors being monitored for potential intervention. 
"We need to take further steps, and that's exactly what we did this weekend," the governor said.
Newsom began rolling back reopening over the weekend, ordering bars in seven counties to close for business once again. He recommended bar closures in eight other counties.
From CNN's Ali Zaslav and Ian Sloan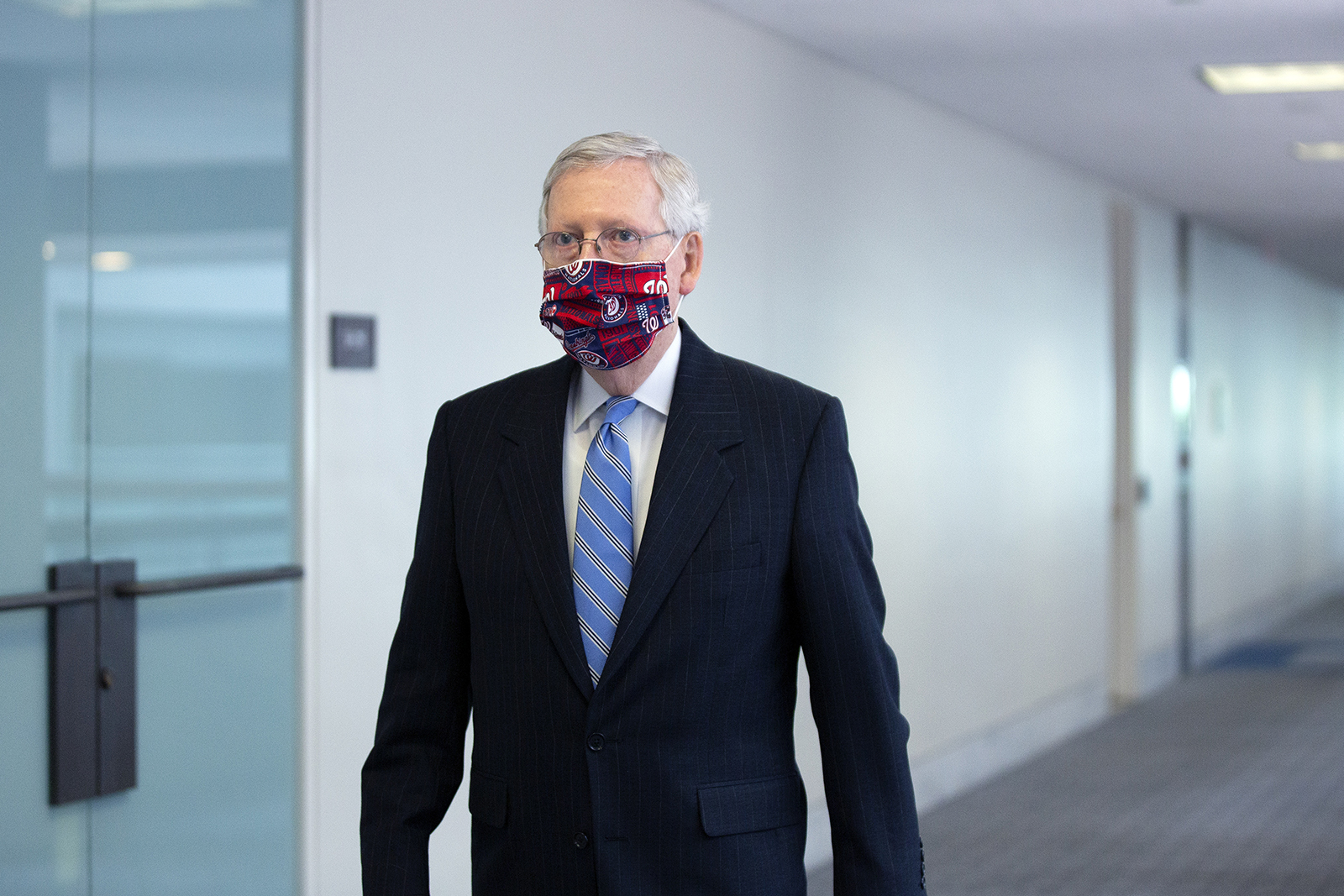 Senate Majority Leader Mitch McConnell reiterated his strong support of wearing masks and face coverings during the coronavirus pandemic, saying, "we must have no stigma, none, about wearing masks when we leave our homes and come near other people."
"Wearing simple face coverings is not about protecting ourselves, it is about protecting everyone we encounter," he added.
McConnell, speaking on the floor of the Senate, said, "The more we hate the pain and suffering that accompanied the strict stay-home guidelines a few months ago, the happier we should be to take responsible small steps every day to ensure our country can play on offense against the virus."
He has made similar remarks in recent weeks about wearing masks – most recently on Friday in Kentucky where he stressed people should continue to social distance and wear masks in public "until we find a vaccine." 
From CNN's Christina Maxouris and Roxanne Garcia
Weeks after most US states began lifting their lockdowns, parts of the country are now pausing reopening plans and adding restrictions in an effort to slow staggering surges in new case numbers.
At least 14 states have announced they are pausing or rolling back reopening measures. These include: Arizona, Arkansas, California, Delaware, Florida, Idaho, Louisiana, North Carolina, Maine, New Jersey, Nevada, New Mexico, Texas, and Washington state.
Here is a breakdown by state:
Arizona – Gov. Doug Ducey said Thursday the state's reopening plans are now "on pause" as a result of a major spike in coronavirus cases.
Arkansas – Gov. Asa Hutchinson said Thursday he is not ready to further lift restrictions as cases surge. 
California – Gov. Gavin Newsom has ordered bars closed in seven counties, including Los Angeles County.
Delaware – Gov. John Carney announced Thursday the delay of phase three of economic reopening originally scheduled for today. 
Florida – Gov. Ron DeSantis said the state has no plan of continuing its reopening. The state has stopped on-premises consumption of alcohol at bars.
Idaho – Gov. Brad Little on Thursday said the state will remain in stage four of reopening for at least two more weeks.
Louisiana – Gov. John Bel Edwards on Thursday formally extended phase two of reopening in Louisiana for another 28 days, as new Covid-19 cases and hospitalizations increase.
North Carolina – Gov. Roy Cooper extended the Safer at Home phase two for three additional weeks on Wednesday.
New Jersey – Gov. Phil Murphy said Monday the state "must hit pause" on the resumption of indoor dining, which was set to resume this coming Thursday. "Under our revised plan indoor dining will now be reset to resume at a later date to be determined," Murphy said.
Nevada – Gov. Steve Sisolak said Monday there is no timeline for further lifting of restrictions.
Maine – Gov. Janet Mills paused the state's next phase, which would allow bars and restaurants to reopen Wednesday.
New Mexico  – Gov. Michelle Lujan Grisham said Thursday further economic reopening plans are on hold. "We're not quite ready to go to phase two," she said.
Texas – Gov. Greg Abbott on Friday ordered bars to close again and restaurants to reduce capacity to 50%. On Thursday Abbot said the state would pause any further phases to open Texas.
Washington state – Gov. Jay Inslee said he is pausing reopening as cites are seeing rising coronavirus cases