1 hr 46 min ago

From CNN's Jacqueline Howard and Jen Christensen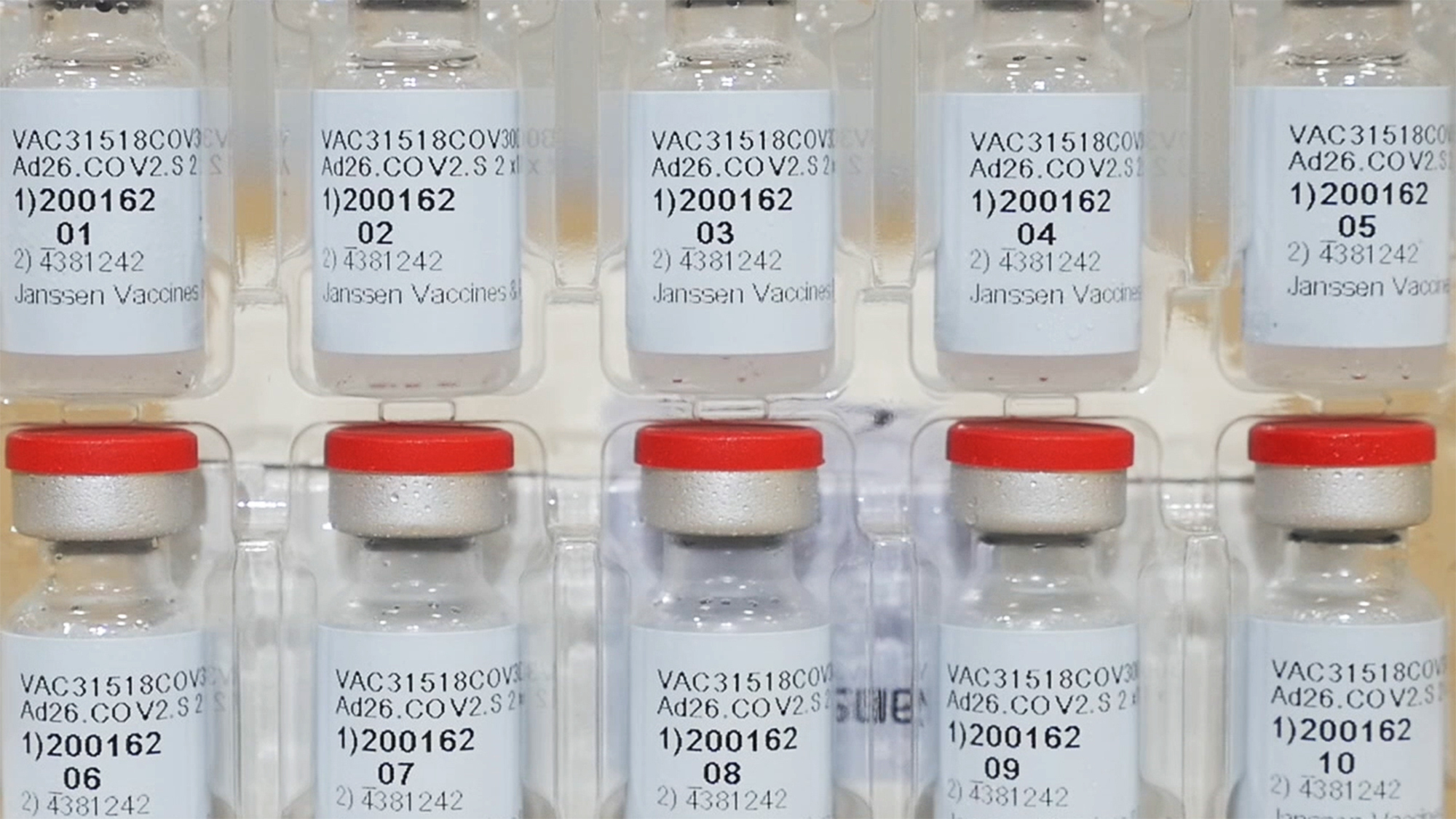 Johnson & Johnson says that it has four million doses of its Covid-19 vaccine ready to ship "immediately" once it receives emergency use authorization, which could happen this week.
In an analysis just released, the US Food and Drug Administration said the company's single-dose vaccine has met the requirements for emergency use authorization.
However, despite the excitement and anticipation, there are still several steps Johnson & Johnson has to go through before the vaccine will be available.
Here's what happens next:
The FDA's Vaccines and Related Biological Products Advisory Committee meets on Friday to review data on the vaccine and decide whether to recommend it for emergency use authorization in adults 18 and older.
Once the vaccine is authorized, the US Centers for Disease Control and Prevention Advisory Committee on Immunization Practices, or ACIP, makes recommendations to the CDC on how the vaccine should be used, such as among what age groups and on what type of schedule. An emergency meeting of ACIP is scheduled for Feb. 28 and March 1.
Typically, the CDC director accepts the committee's recommendation. Shortly after that, the vaccine can be distributed, and can start going into arms.
What everyone wants to know is where the federal government will send those doses, and who they'll be steered toward.
"We're hoping that ACIP will provide some guidance on the most effective use of the J&J one dose vaccine," Claire Hannan, executive director of the Association of Immunization Managers, wrote in an email to CNN on Tuesday.
"States are looking for guidance for use of the vaccine in populations which might really benefit from the one dose series complete, such as transient populations," Hannan said. "We aren't hearing much on this."
You can read more about the Johnson & Johnson vaccine here.
2 hr 3 min ago

From CNN's Jen Christensen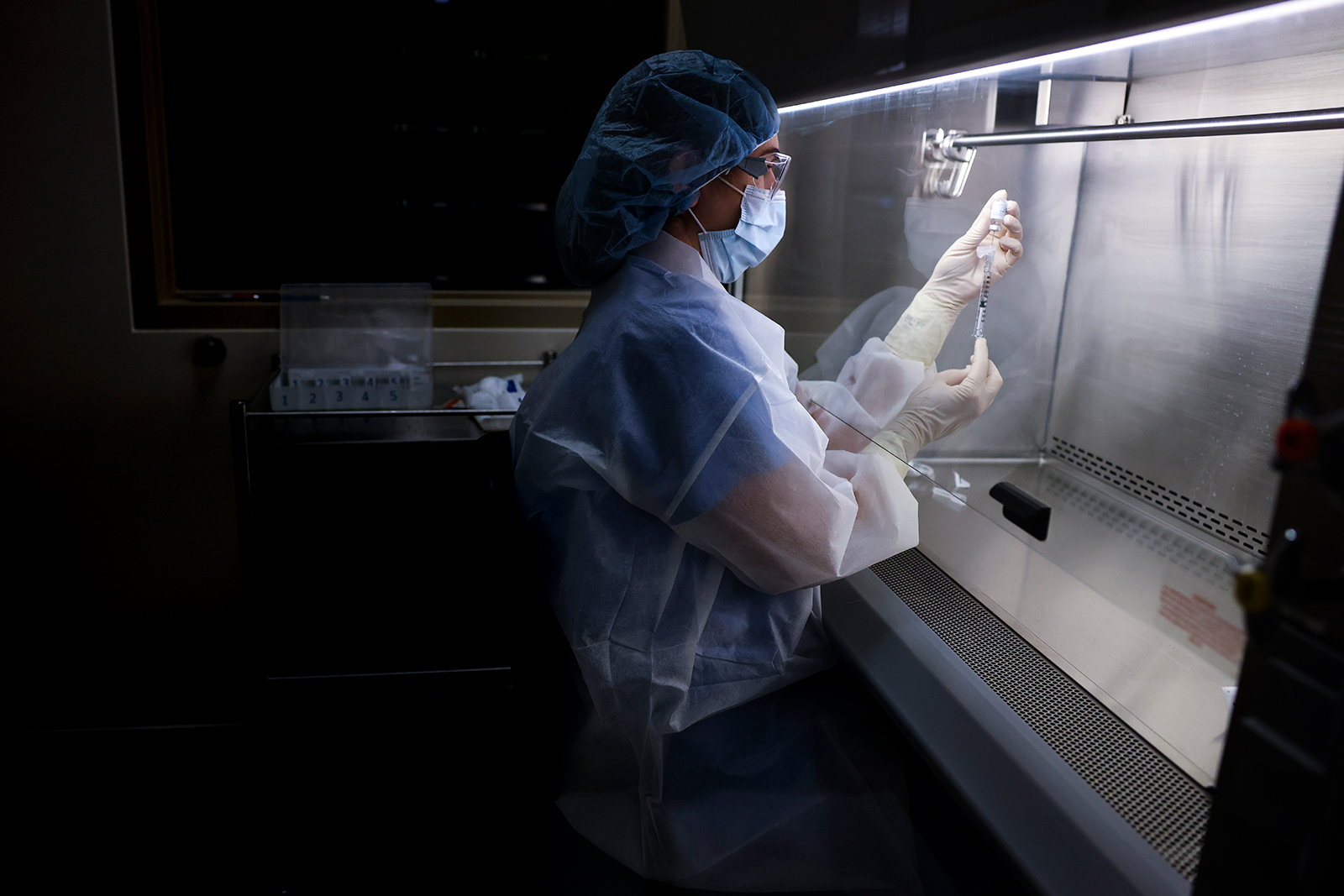 In an analysis released Wednesday, the US Food and Drug Administration said Johnson & Johnson's single-dose Covid-19 vaccine has met the requirements for emergency use authorization.
The efficacy of the Johnson & Johnson vaccine against moderate to severe/critical Covid-19 across all geographic areas was 66.9% at least 14 days after the single dose vaccination, and 66.1% at least 28 days after vaccination, a new analysis meant to brief the FDA's Vaccines and Related Biological Products Advisory Committee said. 
"There were no specific safety concerns identified in subgroup analyses by age, race, ethnicity, medical comorbidities, or prior SARS-CoV-2 infection," the analysis said.
In a briefing document, the FDA said that it has reviewed the data for the vaccine and has determined that it is "consistent with the recommendations set forth in FDA's guidance Emergency Use Authorization for Vaccines to Prevent COVID-19."
An independent group of FDA advisers, the Vaccines and related Biological Products Advisory Committee, will consider the documents and make a recommendation about whether the Covid-19 vaccination should be authorized. 
The committee meets on Friday.
Watch more:
2 hr 27 min ago

From CNN's Naomi Thomas
The National Institutes of Health announced a new initiative to study long Covid, and "to identify the causes and ultimately the means of prevention and treatment of individuals who have been sickened by Covid-19, but don't recover fully over a period of a few weeks," a statement from NIH Director Dr. Francis Collins said.
"While still being defined, these effects can be collectively referred to as Post-Acute Sequelae of SARS-CoV-2 infection (PASC). We do not know yet the magnitude of the problem, but given the number of individuals of all ages who have been or will be infected with SARS-CoV-2, the coronavirus that causes COVID-19, the public health impact could be profound," said the statement, released Tuesday. 
In December, NIH was provided with $1.5 billion over four years to support research into the long-term health consequences of coronavirus infection, and on Wednesday it announced the first research opportunities for the PASC Initiative.
About the initiative: The aim is to learn more about how the virus may lead to widespread and long-lasting symptoms and to develop ways to treat or prevent them. Initially, the initiative will look at areas including the spectrum of recovery across the population and what the underlying biological cause of prolonged symptoms. 
Initial research will support ongoing and new research studies, as well as the creation of core resources. 
"Through the PASC Initiative, we now ask the patient, medical, and scientific communities to come together to help us understand the long-term effects of SARS-CoV-2 infection, and how we may be able to prevent and treat these effects moving forward," Collins said.
A study published Friday found that 30% of people with Covid-19 continue to have symptoms up to nine months after initial infection. The most commons symptoms were fatigue and loss of taste or smell, although some reported cough, trouble breathing, muscle aches and brain fog. Nearly a third reported worse quality of life compared to before getting sick, and some said they had trouble performing at least one usual activity, such as daily chores.
2 hr 50 min ago

From CNN's Antonella Francini in Paris
France is "likely" to alter its guidance and allow people aged 65 and over to get the AstraZeneca vaccine, a spokesman for France's health ministry told CNN Wednesday. 
France had previously said AstraZeneca's Covid-19 vaccine should only be administered to people aged under 65, citing a lack of clinical data on its efficacy for older people.
"This opinion is likely to change in the near future based on the results of clinical trials on this age group," the spokesman said.
"A Scottish study on the efficacy of the AstraZeneca vaccine seems to indicate very positive results," he added.
A row erupted across Europe earlier in the year after Germany's vaccine commission, quickly joined by a handful of other countries, said the AstraZeneca vaccine shouldn't be given to the over-65s, citing insufficient data.
The decisions came amid an ongoing dispute between the European Union and AstraZeneca over delays to the delivery of its coronavirus vaccine to the bloc. The European drug regulator approved the use of the vaccine for all ages, and the company has said its data supported its use for over 65s.
But French President Emmanuel Macron went as far as suggesting the vaccine was "quasi-ineffective" in people over 65, a comment that drew sharp criticism from many experts.
France's reassessment follows Italy's decision Tuesday to raise the age limit for AstraZeneca's vaccine by ten years, now approving it for use on people up to 65. 
Early data on the Pfizer and Oxford-AstraZeneca shots in Scotland showed that by the fourth week after the initial dose, both vaccines had a significant impact on hospital admissions. The Pfizer vaccine reduced the risk of hospital admission from Covid-19 by up to 85%, and the Oxford-AstraZeneca vaccine reduced the risk of hospitalization by up to 94%.
The study is the first to look at the two vaccines' effect on preventing severe illness resulting in hospitalization across an entire country, with previous efficacy results coming from clinical trials. Unlike France and Italy, Scotland does not have an age cap on who the AstraZeneca vaccines is recommended for. 
Eleftheria Vasileiou, data analyst at the University of Edinburgh's Usher Institute, noted during a Monday press briefing on the study that in Scotland the "Pfizer vaccine is given to all age groups but it's not been given terribly much to those people who are over 75". She said in Scotland the AstraZeneca vaccine has been primarily going to people who are over 65. 
3 hr 27 min ago

From CNN Health's Deidre McPhillips
By targeting vaccine distribution to more specific vulnerable populations, US states could have the opportunity to save thousands of lives and prevent even more hospitalizations, according to a new analysis shared exclusively with CNN.  
Health care data science firm Cogitativo analyzed thousands of health insurance claims and county-level demographics in California to assess the most predictive and discriminative factors leading to poor outcomes following Covid-19 infection. 
By combining federal vaccination priority group recommendations with localized measures of the effects of factors such as air quality and access to fresh food, the company was able to more precisely pinpoint the most vulnerable individuals in the state and the counties where they live. As demand for vaccine continues to outpace supply, there's still not sufficient supply to cover everyone within the top priority groups. 
According to the analysis, dozens of counties in California would lack sufficient doses to serve the most vulnerable people in the state under federal guidance alone. Los Angeles County, for example, would have a deficit of nearly 405,000 doses. 
Expanding those findings to the 10 largest states shows that about a third of counties would be lacking doses relative to the number of most vulnerable residents -- and about 5 million doses could make a deeper impact in the fight against Covid-19 if reallocated to a different county. 
"Without a surgical approach to distributing the vaccine, more Americans -- often in communities of color and rural areas -- risk being left behind," Cogitativo CEO Gary Velasquez told CNN.
"The key is to use a combination of real clinical data and social determinants of health to surgically assess who is at greatest risk. This approach can help states avoid acute deficits in certain counties."
4 hr 20 min ago

From CNN's Rob Picheta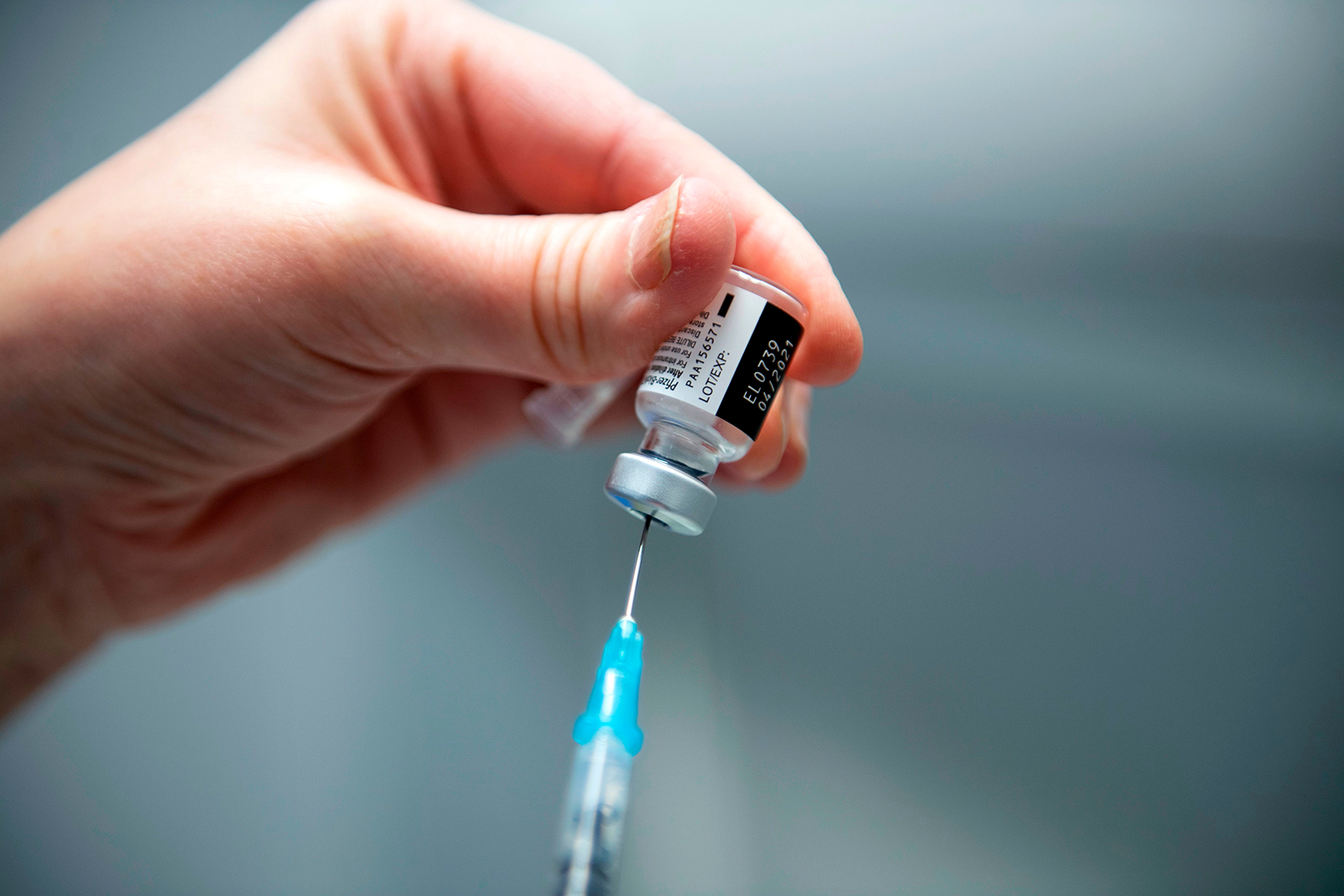 The UK will prioritise giving Covid-19 vaccinations to people with learning disabilities, moving 150,000 people up the queue after weeks of public pressure to include them in the rollout sooner.
New guidance from the Joint Committee on Vaccinations and Immunisation (JCVI), which advises the government on its vaccine rollout, places people with severe and profound learning disabilities into priority group six.
"I have heard first-hand how tough this pandemic has been for people with learning disabilities and their families. We are determined those more at risk from Covid should be vaccinated as soon as possible," Minister for Care Helen Whately said in a statement sent to CNN.
"Following the JCVI's updated advice and to make this process simpler and faster, we will be inviting everyone for vaccination who is on their GP's learning disability register. This will mean those who are at a higher risk from the virus can get the protection they need."
Radio DJ Jo Whiley has led a public campaign to have people with learning disabilities prioritised for vaccines, detailing the struggles of her sister who contracted the virus after an outbreak at her care home.
A study by the Office for National Statistics found that people with learning disabilities are more likely to die from Covid-19.
Priority group six, where those people have now been placed, consists of at-risk adults aged 16 to 65 who have a clinical condition that may make them more susceptible to catching the virus.
4 hr 53 min ago

From CNN's Tim Lister
Spain's Prime Minister has said he expects the country's number of Covid-19 vaccine doses to quadruple in the second quarter of the year.
Pedro Sanchez told Parliament that the government was committed to achieving a vaccination target of 70% of the population by the end of the summer. 
The government has ordered 126 million doses of different vaccines -- more than 52 million from Pfizer/BioNTech, more than 31 million from AstraZeneca, 23.5 million from Curevac, about 21 million from Johnson & Johnson and eight million from Moderna.
But Spain's vaccination program has been affected by winter weather and a shortage of supply. So far 3.16 million doses have been administered and 1.2 million people have received two doses. 
Sanchez was addressing lawmakers on the country's state of alarm, which is due to run through early May in an effort to limit transmission of the virus by restricting movement and imposing curfews.
Some opposition parties have called for it to be lifted sooner, but Sanchez rejected the demands, noting that the relaxation of restrictions around Christmas had contributed to a "third wave" of the pandemic in much of Europe.
5 hr 31 min ago

From CNN's Eric Cheung and Stephanie Busari
Ghana has become the first country to receive Covid-19 vaccines through the World Health Organization's COVAX program on Wednesday, a joint statement issued by UNICEF Ghana and WHO Ghana said.
The shipment, consisting of 600,000 doses of the AstraZeneca vaccines, arrived at 7 a.m. local time Wednesday on an Emirates flight at Kotoka International Airport, in Ghana's capital Accra.
The minister for health-designate, Kwaku Agyeman-Manu, led a government delegation to receive the consignment. The purpose of the COVAX scheme is to buy coronavirus vaccines in bulk and send them to poorer nations that can't compete with wealthy countries in securing contracts with the major drug companies.
As the plane carrying the vaccines landed, state-run Ghana Broadcasting Corporation journalist Abdul Hayi-Moomen declared: "The flight carrying the vaccines that we so much look forward to receiving, I believe hope has arrived."
The vaccines were produced by the Serum Institute of India, in the Indian city of Pune, and are part of the first wave of Covid-19 vaccines headed to low and middle-income countries, the joint statement added.
"Today marks the historic moment for which we have been planning and working so hard," said UNICEF Executive Director Henrietta Fore. "With the first shipment of doses, we can make good on the promise of the COVAX Facility to ensure people from less wealthy countries are not left behind in the race for life-saving vaccines."
5 hr 25 min ago

From CNN's Rob Picheta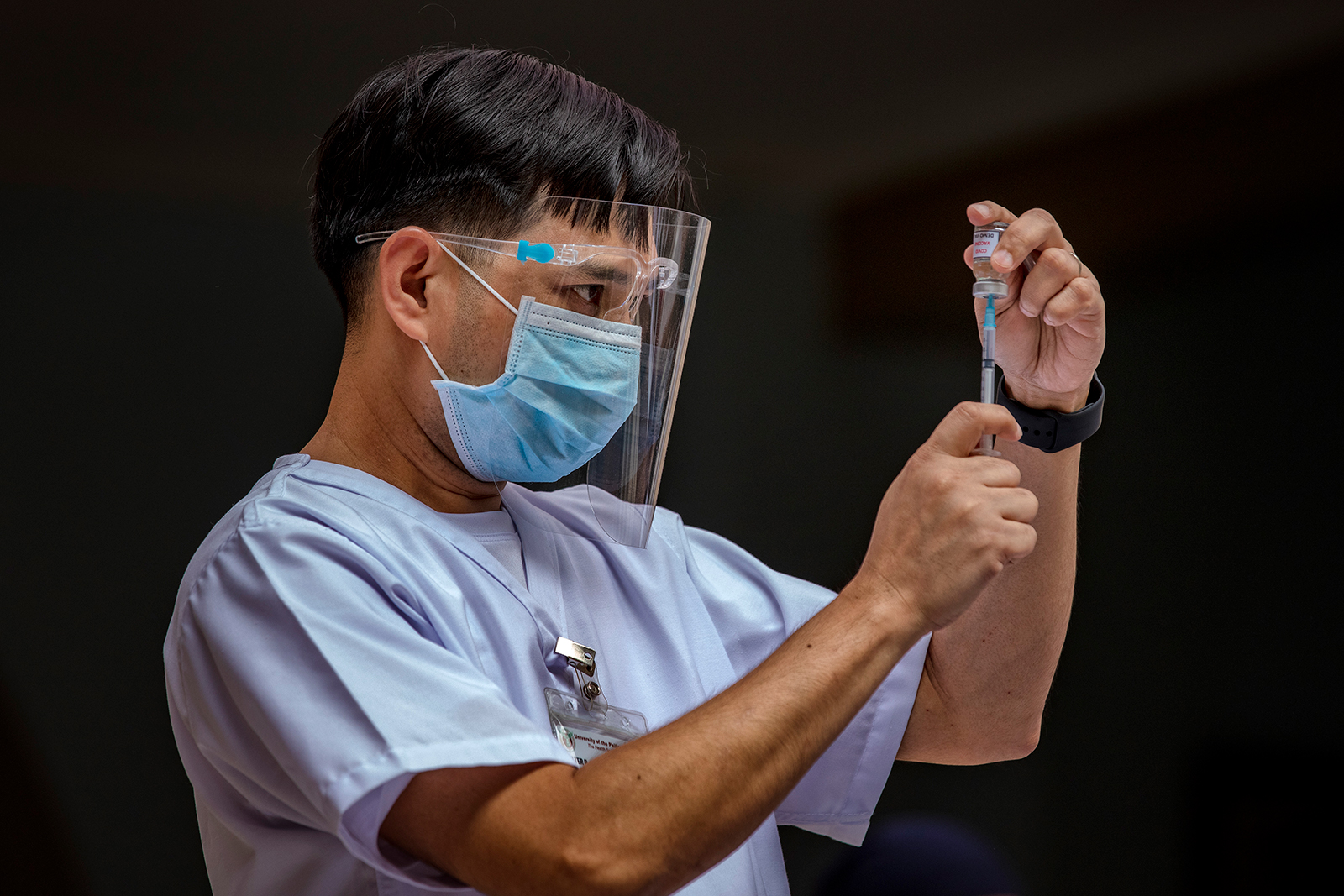 The Philippines has offered to allow thousands of health care workers to take jobs in the UK and Germany if the countries agree to donate Covid-19 vaccine doses in return, an official has said.
Alice Visperas, director of the labor ministry's international affairs bureau, said the Philippines was open to lifting a cap on health care professionals working overseas if Britain and Germany sent vaccines in the other direction, Reuters reported.
But the offer was rebuffed by the UK, which said it would continue to use shots on its own citizens until a surplus is available.
The Philippines limits the number of medical professionals leaving the country to 5,000 a year. "We are considering the request to lift the deployment cap, subject to agreement," Visperas told Reuters.
In response, a spokesperson for the UK's Department of Health told the agency it has "no plans for the UK to agree a vaccine deal with the Philippines linked to further recruitment of nurses."
Britain has purchased many more vaccine doses than it has people, and has said it will distribute surplus doses to poorer countries.
Coronavirus cases in the UK are declining after a winter wave of infections, but hospital admissions remain high. Britain has meanwhile overseen a successful vaccine rollout so far, inoculating more than 17 million citizens with at least one dose.
Cases are also slowing in Germany, but other parts of central Europe are seeing infections tick upwards and German authorities have imposed new border checks on nearby countries.