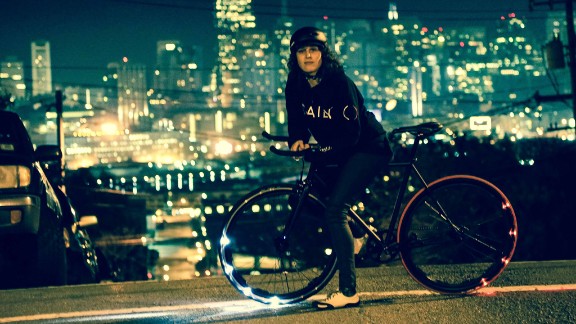 Revolights are a set of wheel-mounted LED's that increase cycle visibility, making it safer to ride at night.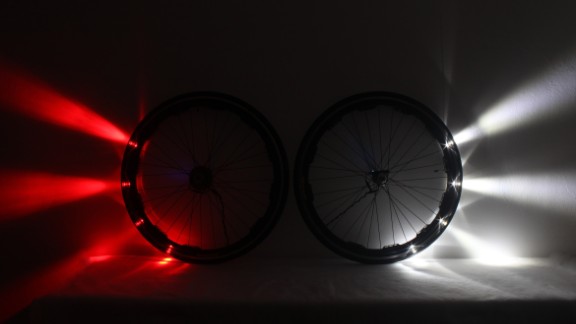 A ring of white and red LEDs are installed around the entire rim of the front and back wheels, acting as headlights and taillights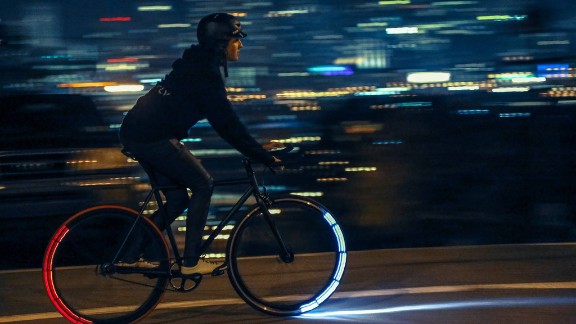 Only the forward facing lights (or backward on the rear wheel) illuminate when the wheel is spinning, creating beautiful arcs of light that make the rider visible from all angles.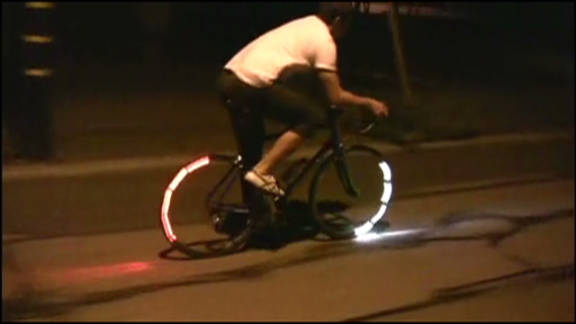 The blinking of the lights is timed in order to prevent them from shining into riders' eyes. At low speeds this is achieved through an accelerometer, which determines the position of the lights through the pull of gravity.
When the bike is going at high speed, the blinking pattern is calculated based on the wheels' period of rotation.
The Revolights project was funded on Kickstarter in 2011 when it raised over $215,000 - more than five times its target. The team have recently launched Revolights City, a second generation product that can fit additional types of 700C rims.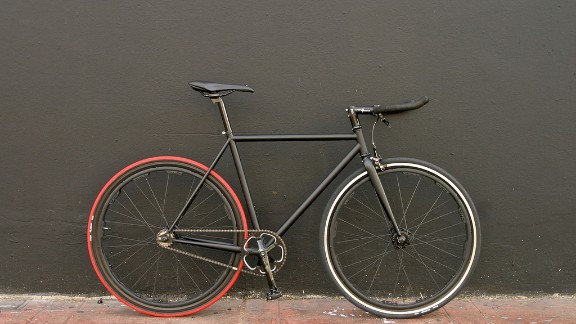 Instead, the team also have just launched a Kickstarter campaign to create custom wheels with built-in LEDs for those who want to avoid challenges of adapting their existing bikes.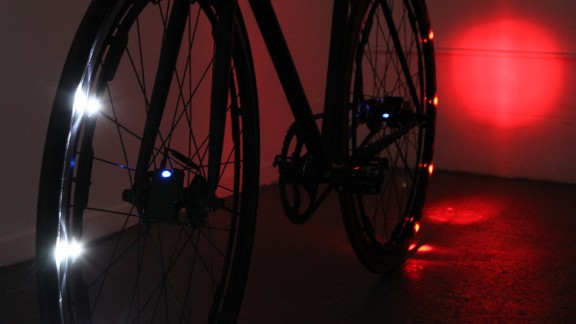 The creators say that new system will be more lightweight and simple than the original bolt-on design, making it more user friendly.