Today, men are as conscious about what jewelry they wear as women. In fact, since fewer men wear jewelry, those who do make sure they wear the right kind. There are so many types of men's jewelry in the market. From gold chains to diamond earring and rings. Men too, like women, have a wide selection to choose from if they are at the right place. TraxNYC has a dedicated category for men's gold jewelry and offers the most unique designs at high quality. The popular jewelry that is in fashion and is trending is listed below:
Gold chains:
This is probably the most classic jewelry for men. Gold chains for men are available in different carats, such as 22k, 18k and 10k. The style of chain a man wear defines his personality. There are so many designs for gold chains, the popular ones being the Figaro gold chain, Cuban gold chain and Rolo gold chains. These gold chain styles symbolise different things. From power and masculinity to fashion and style, gold chains help you express your personality better. And, if you use a pendant with your chain, the definition becomes more specific, from religious pendants to dog tags used by the military, all are available in men's gold chains.
Earrings:
Wearing earrings is all about the message you want to send across about yourself. Many men wear gold earrings to imitate the Rockstar look. Wearing gold earrings is a big commitment as it requires body piercings. If you are too conscious of your image, you might not want to indulge in body piercings for gold earrings.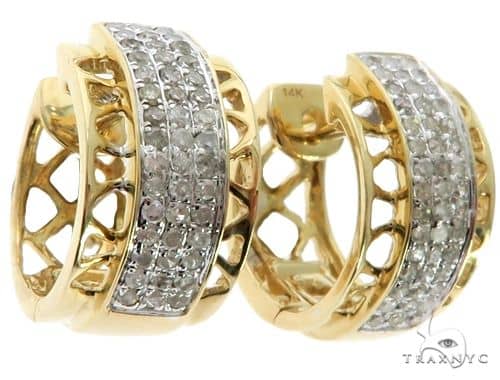 Bracelets:
Just because you wear a watch does not mean that you should not wear a gold bracelet. Go for a sleek gold bracelet that compliments your wrist and also does not look over the top. The key to wearing a smart-looking gold bracelet is that it should be a good fit. Neither too tight, nor too loose. Too loose bracelets swing around and cause disturbing noises. Also, you do not want to damage your gold bracelet by swinging it around.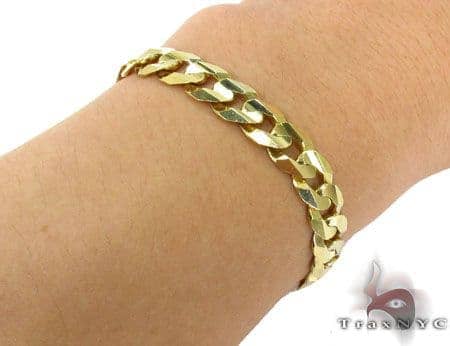 Rings:
Rings are not reserved for marriages. A plain gold or platinum band or perhaps a gold ring studded with a gem stone like a diamond, ruby or sapphire can add to your overall look. Wear rings that complement your fingers. If you have short fingers, do not buy too thick gold rings, it will make your fingers look stout. Go for slim bands without gem stones. Bulky gold rings with large studded gemstones look good on big hands with long fingers.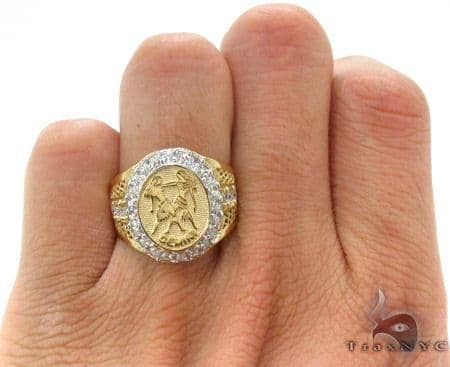 Watches:
Last but not the least, the most popular of men's jewelry items, the watch. The safest but the trendiest of all. There are several brands that offer gold watches or diamond studded watches. These serve many purposes.
You get to wear the quintessential accessory, you also wear jewelry in the form of gold and diamonds and get to flaunt them. If you are aiming at letting the world know about your status symbol, a gold watch or a diamond studded watch is the best way to go.