Owning a home is a prominent benchmark that has been in many people's dreams since they were young. The thought of building a home is often synonymous to one of the first major steps in a person's life. A home is a place to raise a loving family under a roof, where friends gather for backyard BBQs, where guys have a man cave and women a girl's den. For those that do not yet have a home, it is very easy to slip into these fantasies and daydream. However, the cold reality is that buying a home and achieving this dream can be far from easy. Especially in major city centres where housing prices steeply rise and are fair game for vicious bidding wars. Even small sized fixer upper homes in hot spots of cities are strategically priced lower to encourage bids that rise by the hundreds of thousands and, in the end, sell for over a million.
The trap many first home buyers, particularly young ones, fall into is being house rich but pocket poor. What this means is that they have scrounged together just enough finances to purchase their dream home, from the down payment to mortgage and other expenses. Yet, once the home is purchased, a steady and often high cash flow is needed. General house expenses, repairs, taxes & utilities, mortgage payments, start to stack up costs irrespective of budgeting for standard living expenditures on groceries, car, clothing, phone bills, and more. Unfortunately, the downward spiral continues of just keeping the owner's head above water until the realization that more money is going out than coming in. Eventually, the owner has to sell and downsize to suit their standard of living. So, what can be done to avoid the chance of such as situation.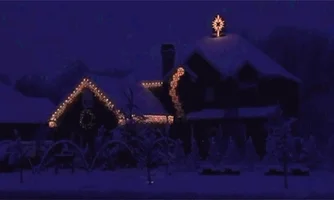 There is a classic piece of advice when it comes to playing the stock market not to take a risk on anything that you cannot afford to lose. The same applies to purchasing a home. It is essential to understand the price range you are comfortable with in order to filter your search and manage expectations. Often this practice is automatically in effect when the home buyer(s) are seeking mortgage approval. No one would lend large sums of money to a stranger, who promises to pay back with interest, so do not expect the Banks to blindly issue mortgage loans. Banks want to see proof of cash flow to indicate that you can pay the monthly mortgage with interest and will not default. In today's Freelance or entrepreneurial culture, this can become a challenge. Therefore, it is important to show that you have a consistent cash flow or income per month. If you run your own business, for example, keeping clear records to show that you have made a monthly profit of £4,000 or more for the past 5 years assures a bank's mortgage lender much better than a Freelance that made £1,500 one month, then £300 the other, with an inconsistent pattern. Saving up as much money for the down payment is also very useful as this will not only influence the mortgage approval but also how fast you are able to pay off the mortgage and thus pay less interest overall. The longer the time period to pay off the mortgage, the higher the fixed rate interest.
Another option a first time home buyer should consider is where to purchase their home. Location is arguably the biggest driver of housing price, as a decent home in a prime location in the city fetches millions. Therefore, newbie buyers may want to consider the less popular areas, that could be up and coming in a few years. Doing research to find hidden gems in the city could pay off massively if gentrification occurs later on and the homes that were purchased
inexpensively are now triple or quadruple in market value. Also, search for homes that have amenities nearby or that are close to your place of work, as these are all important factors to consider. Often, buyers in the city as willing to search for property in the suburbs or an hour drive away. Homes in the suburbs, small townships, or the country may have a lower asking price and are double in size when compared to those in the city. Having a larger plot of land, surrounded by nature, in a quiet community, and the ability to drive or commute for an hour into the city centre, are all benefits for many buyers. Many buyers choose to build their families here for this very reason. Even in the once quiet communities, population growth has nurtured vibrant towns that have a nice balance of a peaceful atmosphere without feeling too isolated. Whether staying inside or going out of the city, it is important to balance the realities of your finances with your lifestyle and necessities.
The next important piece of advice for home buying is to conduct extensive research and know the housing market inside out. In this way, buyers are best equipped to negotiate pricing or engage in a bidding war where they do not over bid and lose extra financials or make low ball offers that lose a sale on the perfect home. In this way, the bidding strategy is somewhat akin to betting in slot games such as those offered by online casino sites like KongCasino.com. Strategy betting in these online slots, which have flexible wagers, can offer the opportunity for many chances to win real money. These slots have an easy to pick up gameplay with 5 reels, 3 to 4 wager rows, paylines, and many bonus features that can win rewards. The great quality of these slot games is that they are mobile friendly and also available in a variety of exciting themes. For instance, home buyers may enjoy real estate related online slots such as WMS Gaming's 'Monopoly: Bring Down the House', NextGen's 'Foxin Wins', and NetEnt's 'Piggy Riches'. The latter two in which players are invited to lavish mansions as they spin the reels. On any given spin, home buyers could be contributing to the down payment of a mansion of their own.
The housing market can seem very daunting. There are many details to understand and iron out as well as thinking practically. On this point, a large portion of buyers use their homes as Investment income via rent or Airbnb. Others purchase a fixer upper home that they renovate and flip for triple the value in a year. There are many ways to make home buying work for you, the main challenge is finding which ones to pursue.