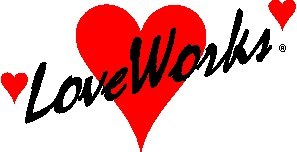 Store employees are required to attend LoveWorks "University" and this education allows employees to be familiar with and explain the products in detail, assuring customers they are making the right purchase. None of the employees earn commission; they are there to serve you, helping you choose the right product at a fair price.
In 1998, getting "Online" was all the buzz! LoveWorks registered the domain "loveworks.com", and immediately created an "online store", with operations based in Las Vegas, NV. From Nevada, we began shipping everything from lubes, to massage oils, to the largest and heaviest sex toys! To put this "time in history" in perspective — Google went online in 1997, and Target didn't sell online until 1999.
25+ years later, LoveWorks is still going strong, selling lingerie, corsets, costumes, men's wear, lubes, lotions, adult video and adult toys. Customers return to LoveWorks because of the outstanding and friendly experience they have buying from us.
Give us a chance and you will become a regular LoveWorks customer.