Feeding problems related to your baby may sometimes seem like a never-ending thing. Sometimes babies are born with digestive issues and tend to get better only with time and growth, whereas sometimes there could be certain foods or liquids that don't seem to 'agree' with their system. There are some cases on the other hand, where your baby tends to fuss and throw tantrums when it comes to mealtime, and you just won't be able to figure out why! It could be that they don't seem to like the taste or the stickiness, or how it feels in their mouths, or it could be something completely else altogether!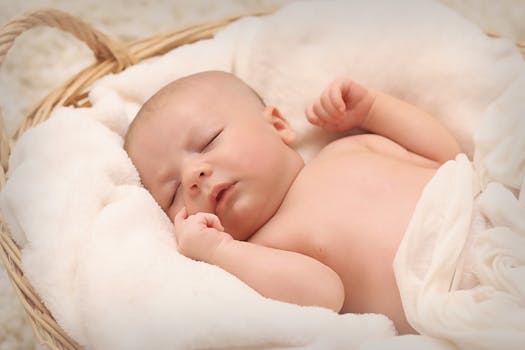 Image Source:pexels
Breast Milk and Formula
In the nursing phase of very young babies, breastfeeding becomes difficult when there is colic. This can be a difficult phase for both the mom and the baby and is believed to get better with time. Most babies transition from getting breastfed to taking baby formula at a very early stage. This commonly happens when the mother runs out of breast milk, or when she is unable to feed the baby owing to many different medical reasons. Some moms, however, prefer getting their babies used to formula as early as possible and may have their own personal reasons for it.
The Only substitute
According to professionals, opting for formula isn't at all a bad idea. In fact, there comes a stage when it becomes essential that babies take the formula for a certain period of time. Taking it a little earlier than prescribed isn't really a problem if permitted by your doctor. In fact, babies are allowed formula as early as day 1 from birth! It is in fact, the only substitute for breast milk.
The formula for newborns is tested and put together to have special, essential properties and almost exact nutritional values of breast milk. It is composed so closely in order to mimic the nature and benefits of breast milk and to make it agreeable with the body composition of all babies.
When the child has gone passed the breastfeed phase, it may be required to switch to a slightly advanced version of infant formula that varies in nutrition levels to target many aspects of overall growth and development of the baby. Formula requirements change according to the baby's developmental phase, and it is vital to be aware and keep track of it as it can hugely impact the baby's growth.
At this stage too, you might have difficulties feeding them. It gets even more difficult during the transition phase. However, such issues are extremely common and it is up to the mom to figure out methods to make her baby eat. You may want to try out eating patterns and routines and see what works best. Each child is different and you'll need to get to know your one better if you want to try and identify what practices, tricks, and methods are applicable on the fussy little monster.
Being supermom is a challenge like no other, and it starts at the moment you bring another life into the world. If you find yourself confused or perplexed, never hesitate to talk to the experts.